Discussion Starter
•
#1
•
Ive been lurking around here for over a year now and it's finally time to start my build and share it with you guys.
Car: UKDM Integra DC2 type-r
Engine: UK K20A2 with 9psi JRSC
My previous car was a UK spec EP3-R which I finally sold to fund this build. The JRSC was fitted to that car but I decided to keep it and use it on the k swap. The goals for this build are a fast road/occasional strip or track car but it will be my daily driver.
I'm planning on fully stripping the car out, full respray (thinking spoon yellow or champ white - still unsure), shaved and tucked bay. Most parts will be coming from Hybrid in the new year.
Please feel free to chime in with any info or questions.
Thanks, Chris
Onto the pics - sorry for the quality. Will be taking more detailed shots as the build progresses.
old pic of the car. Its now sitting on 15" Spoon SW388's
started stripping out plastics and tar etc. Previous owner had a water leak so found quite a lot of surface rust under the carpets.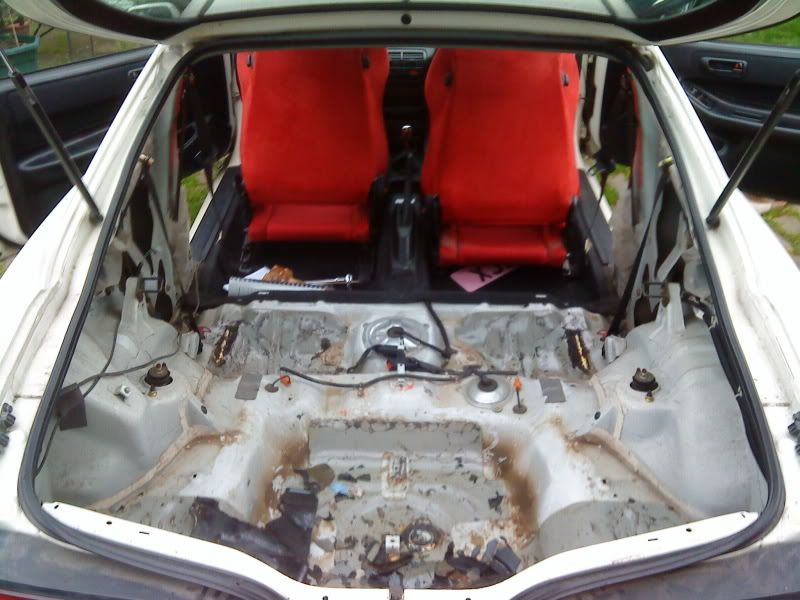 looking a little cleaner - does anyone know what the black box is under the drivers seat? it has two thick harness type cable running into it.
At the moment the engine is in storage. Will be moving into a workshop very soon so I will post more updates then.