Discussion Starter
·
#1
·
I wanted to start a little thread for this swap to sort of document and track my progress on my 92 DA, RS. So I bought this car in April of '03 with 120k miles after my '95 gsr was stolen from in front of my house in Memphis, TN.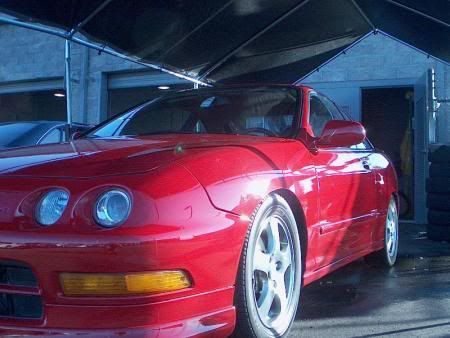 So on to this DA. I had very little money to work with after insurance paid off the gsr so I picked up this pretty clean Integra for $3,500. Paid for!
This is after I lowered the car on some H&R race springs, found some SI wheels to replace the sweet 14" hubcaps and steelies, some jdm one pieces and a new Espelir cat-back.
I joined the Air Force in December '03 and started working on my car a little here and there with the little money I was making.
I traded the SI's for a new set of Rota Auto X's, put on some Azeni's and bought a jdm gsr swap w/lsd from hmotors.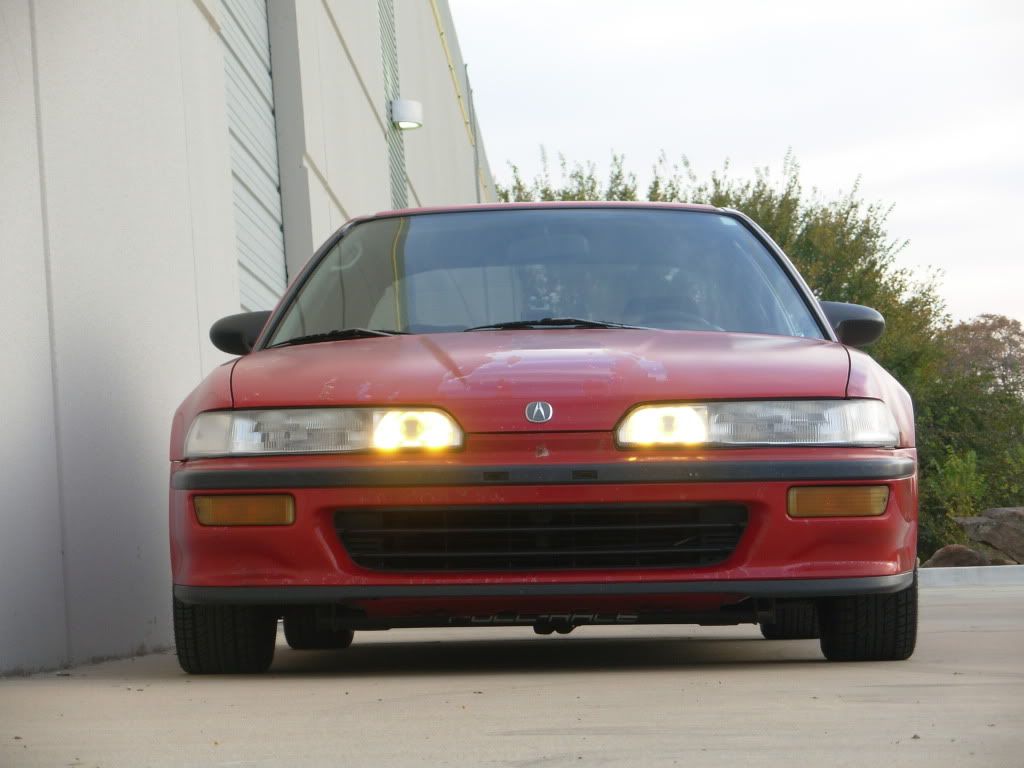 The car had terrible paint that had been re-done after an accident it was in before I bought it. An example of what it was looking like.
Now 5 years later I'm scheduled to deploy to the desert for 4 months and I know I'll make some cash so I leave the car in the hands of some trusted friends who do paint work as a side job.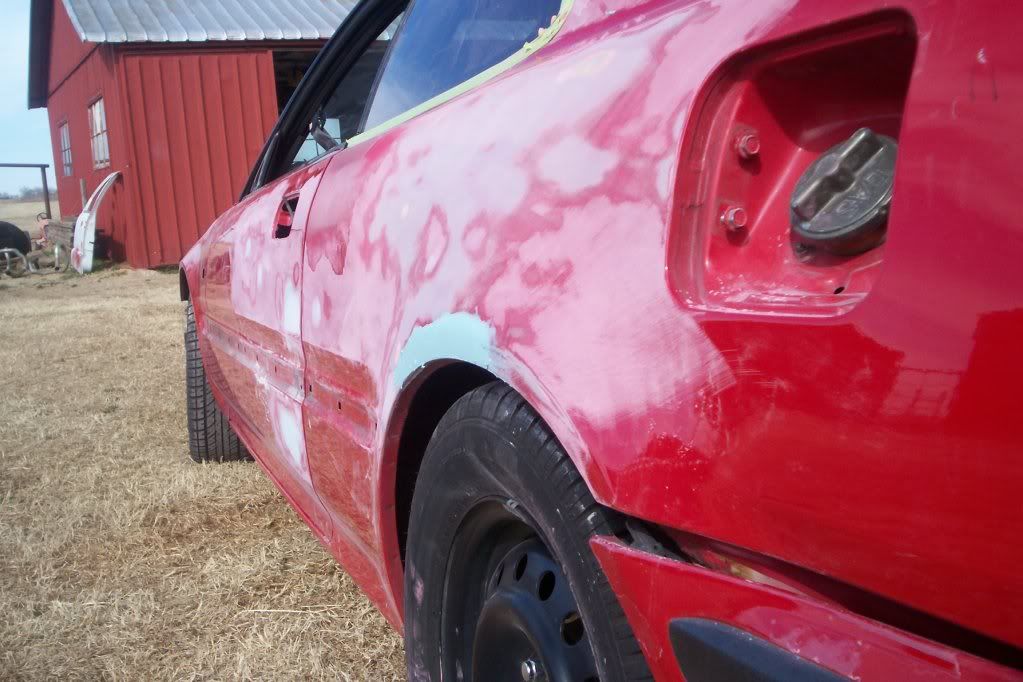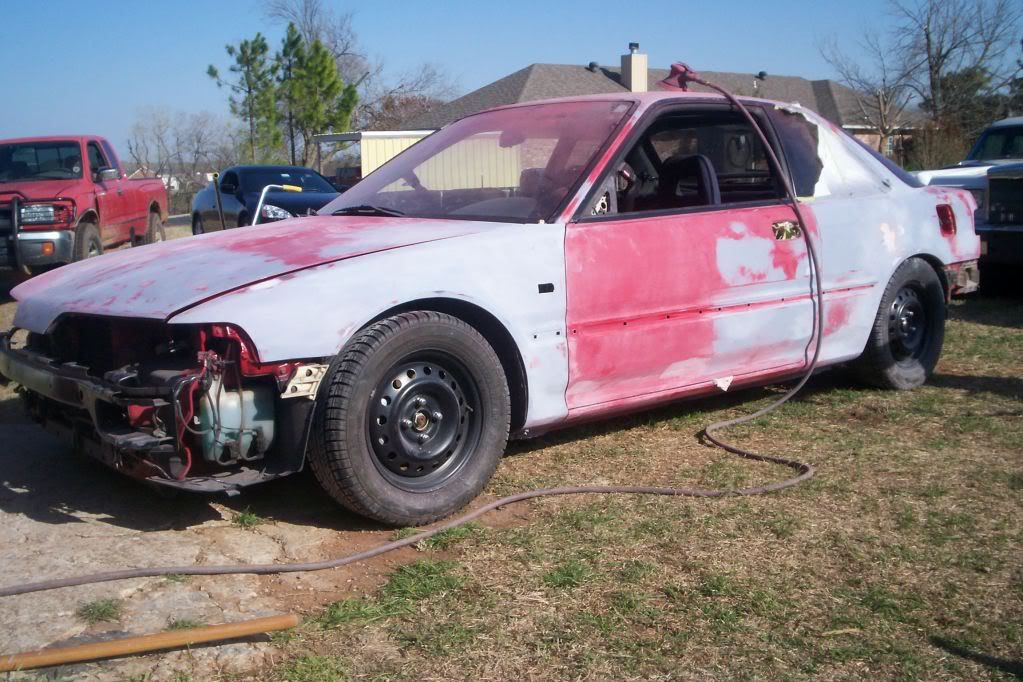 They shaved all the emblems, fixed all the body work, and re-painted factory R-81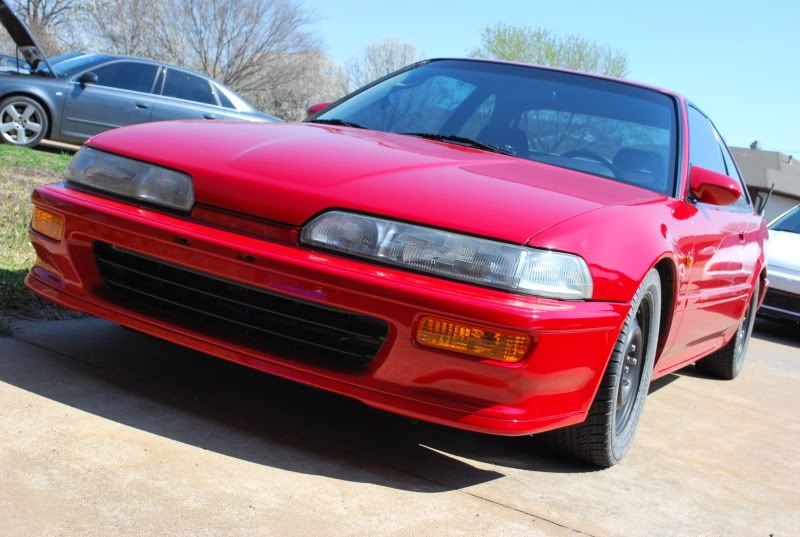 Now I return home and can't have a freshly painted car and old parts from '04!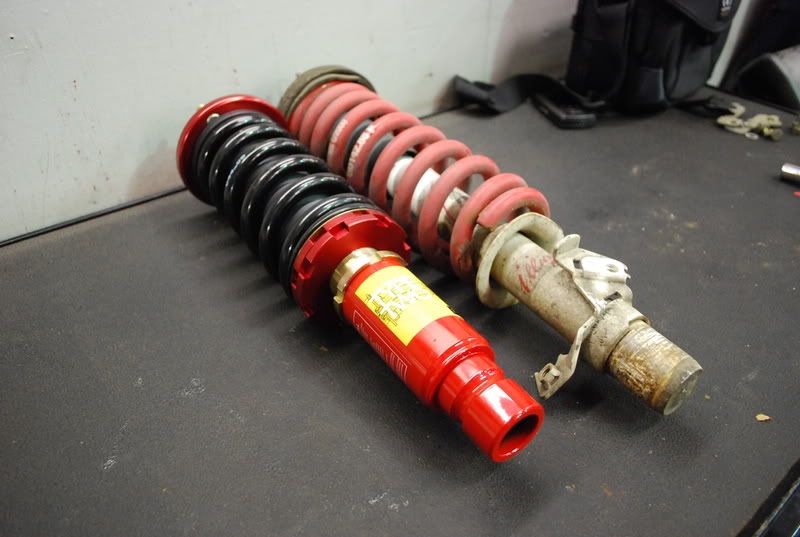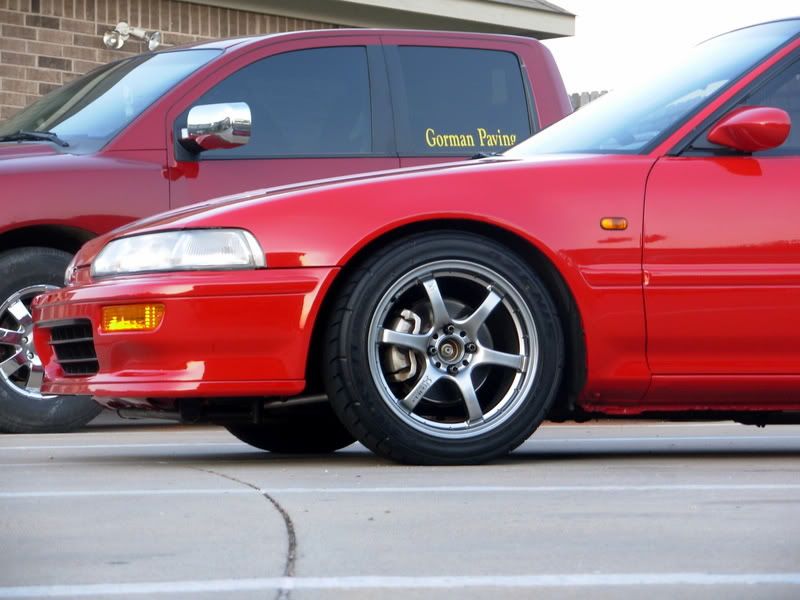 I picked up some new parts: Rays Gram Lights 57 Max in 16's, new Greddy SP2 cat-back, F&F coilovers, ASR subframe brace and 24mm sway-bar.
I wasn't happy with the look w/ the Gram Lights so I sold em after only 2 months and found something a bit more "era specific"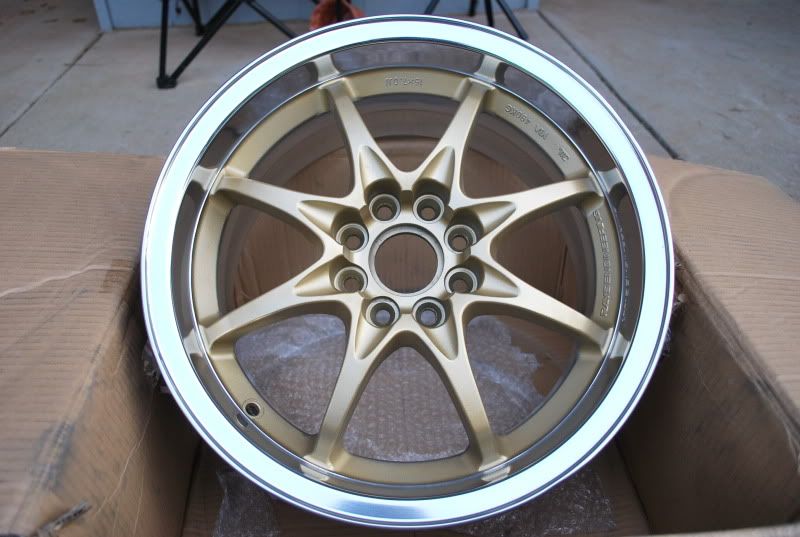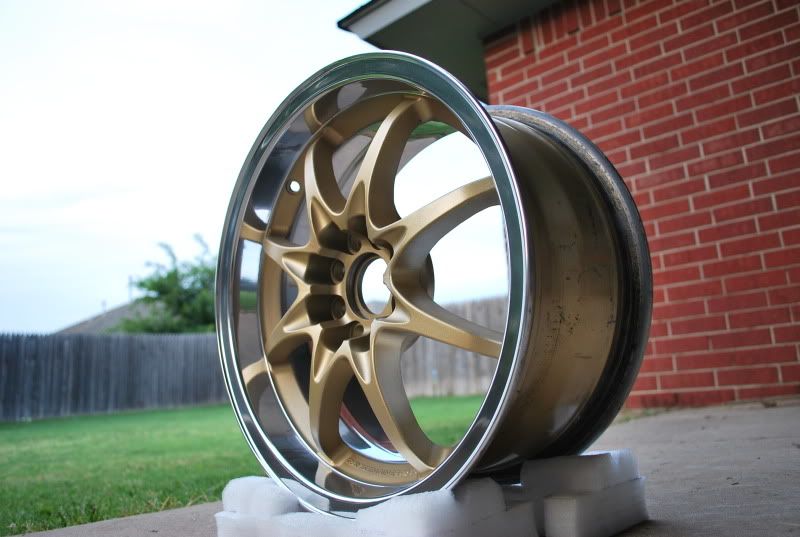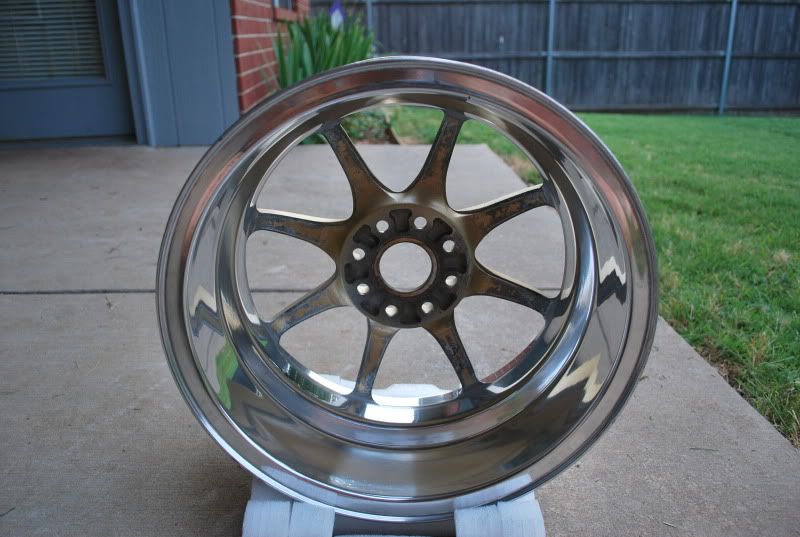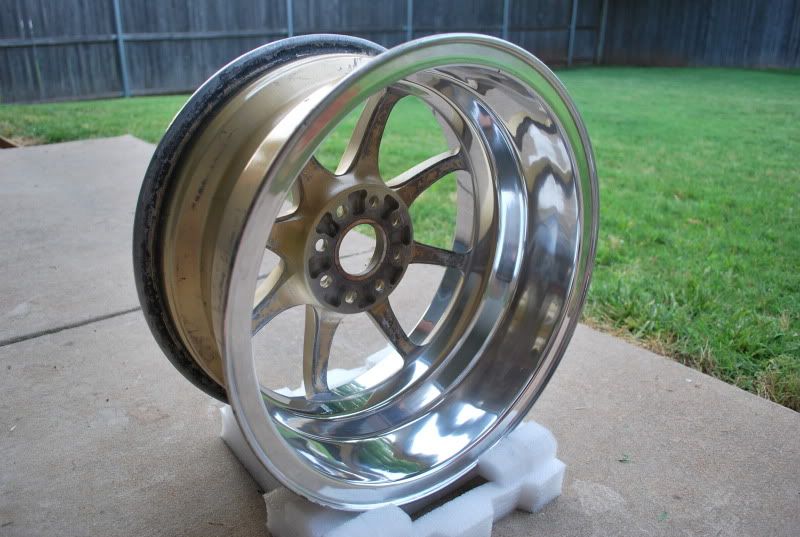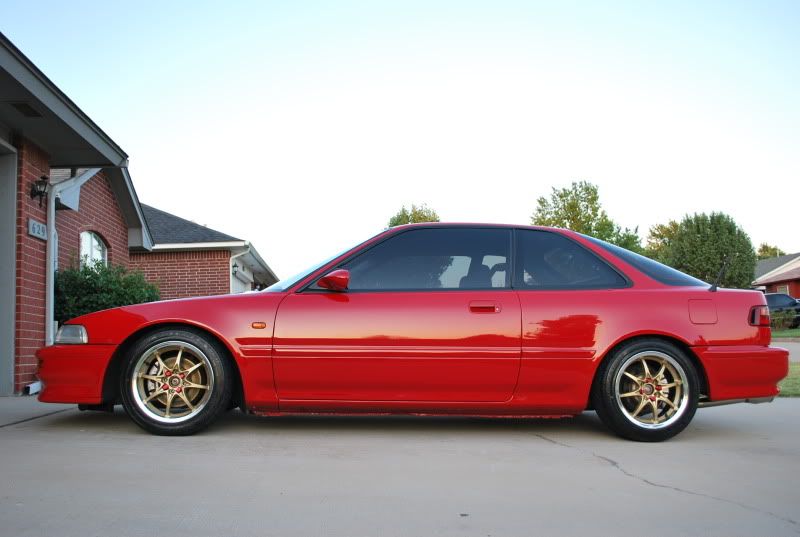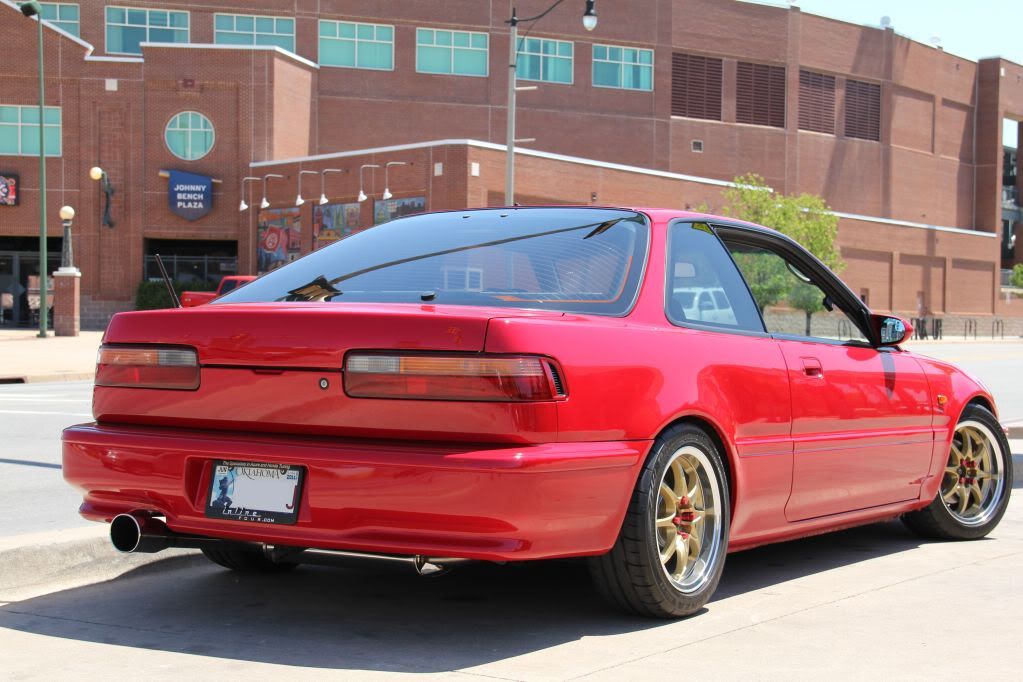 15x7 +35 Volk GR-N. Found new Rays lug nuts and valvestems, I had the lips and barrels hand polished and got a set of Bridgestone Potenza RE-11's.
Now fast forward to now. I was stationed in Oklahoma City at Tinker AFB for just over 7 yrs (I never wanna go back to that state!). I finally get orders I put in for to McChord AFB in Tacoma, WA. So to prep the car for it's 2,000+ mile journey from OKC to Tacoma WA, I had to disguise it so no creepers would be eye balling me when we had to stop for the night.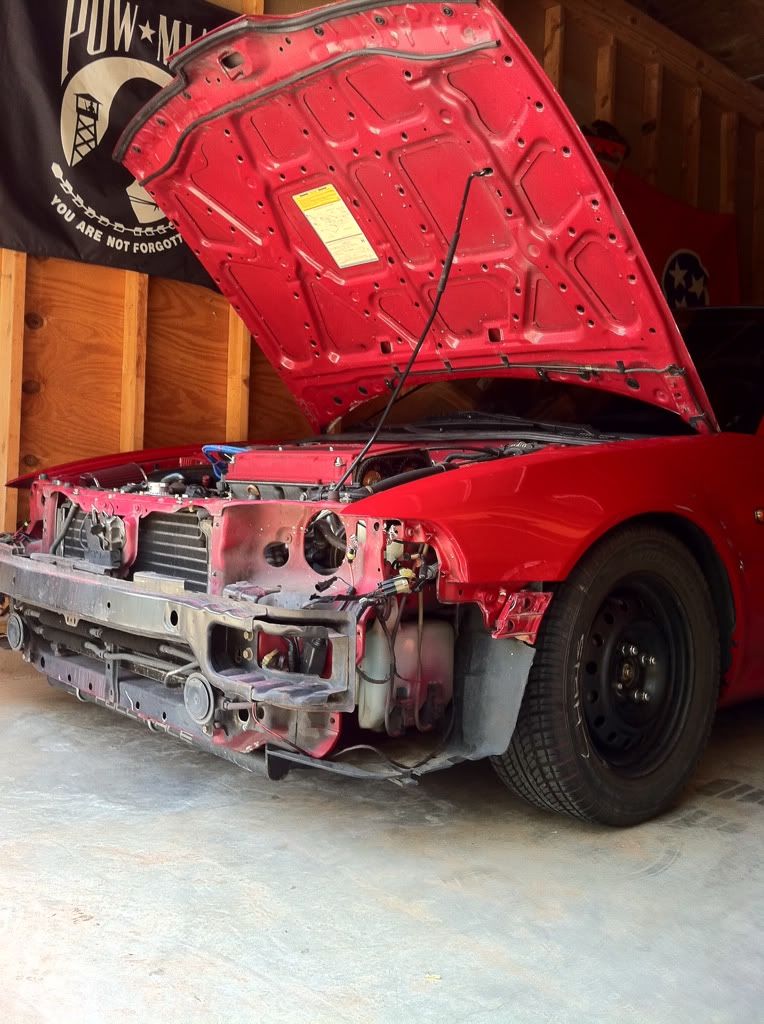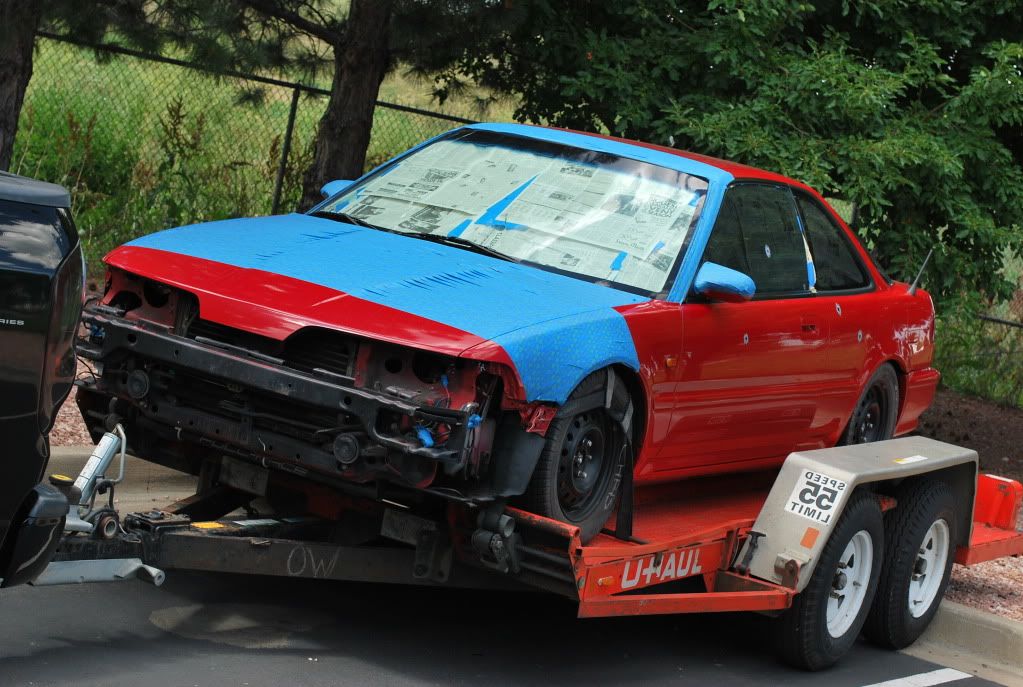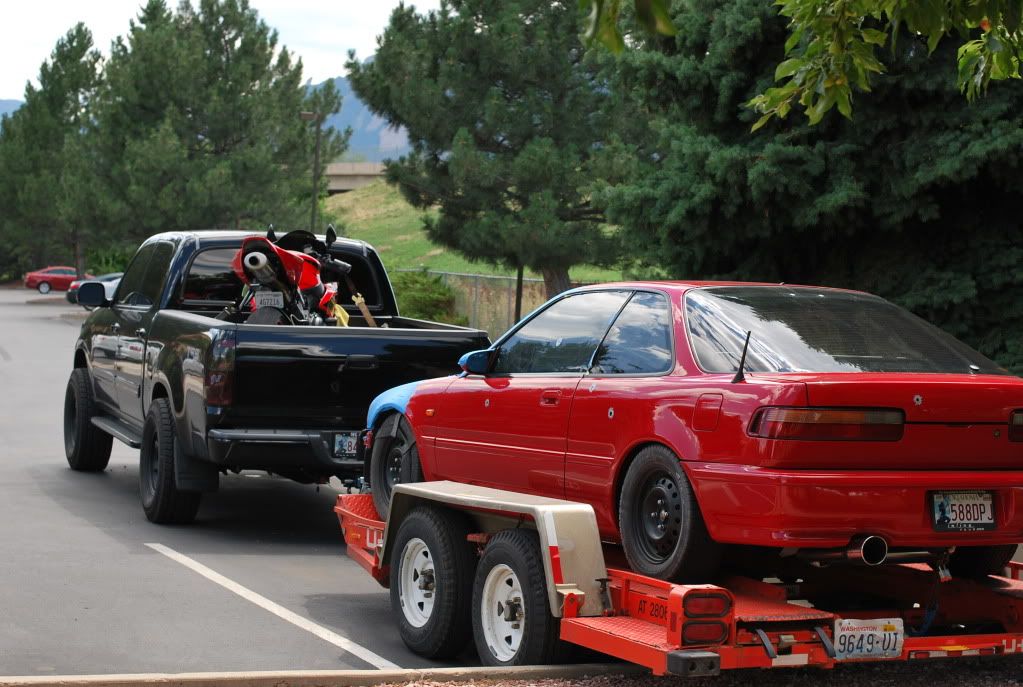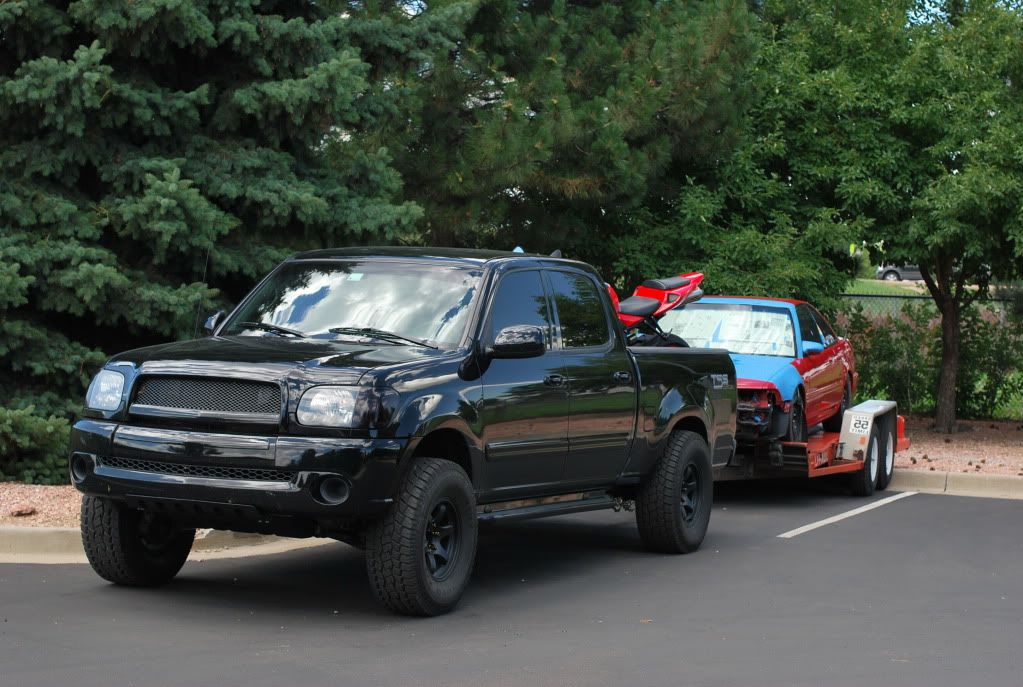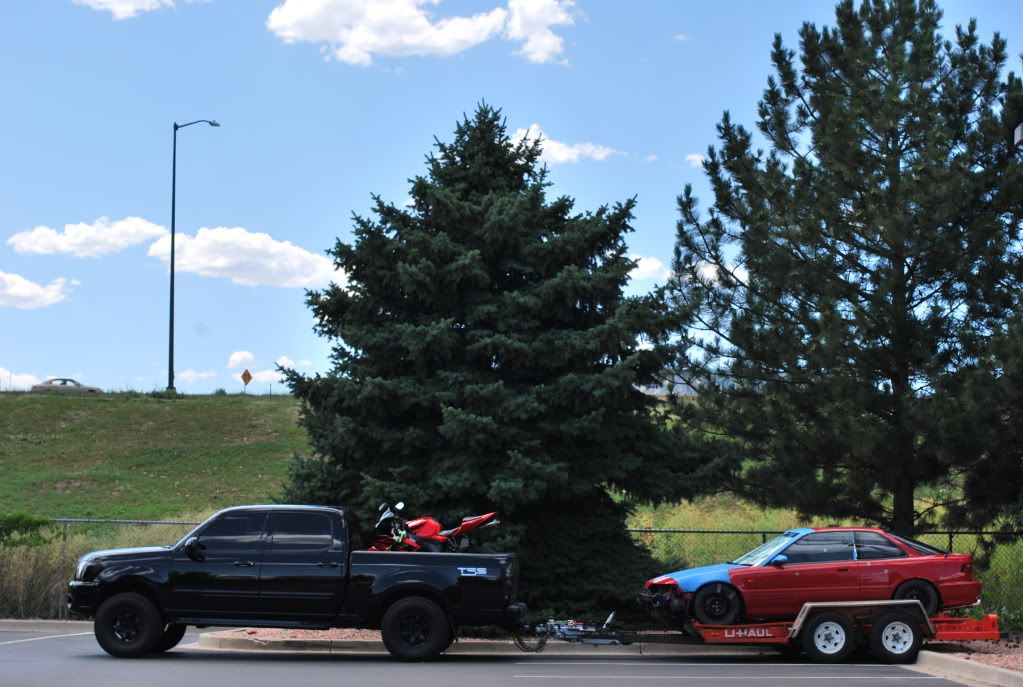 Got a POS U-Haul and loaded it up along with my bike, taped all the potential areas that could be damaged with rock chips from the meaty tires I have on the Tundra (completely necessary!), and put some sweet ass bullet hole stickers on for good measure!
So I get the car here to WA safe and sound, a little dirty from the rain but no defects noted! It looked so terrible, on steelies, no front end, I found a stripped wheel stud when I put the steelies on and just a combination of all the above I knew I didn't have the motivation to put it on the street right now. I was bored with it and it sat for a year in 2010 while I deployed twice just to return home to the crazy ass hot summer of Oklahoma City. I needed to man up and make some changes. I've had the car going on 9 years now and I think it and I both deserve to make some much needed mods. So..... here we go!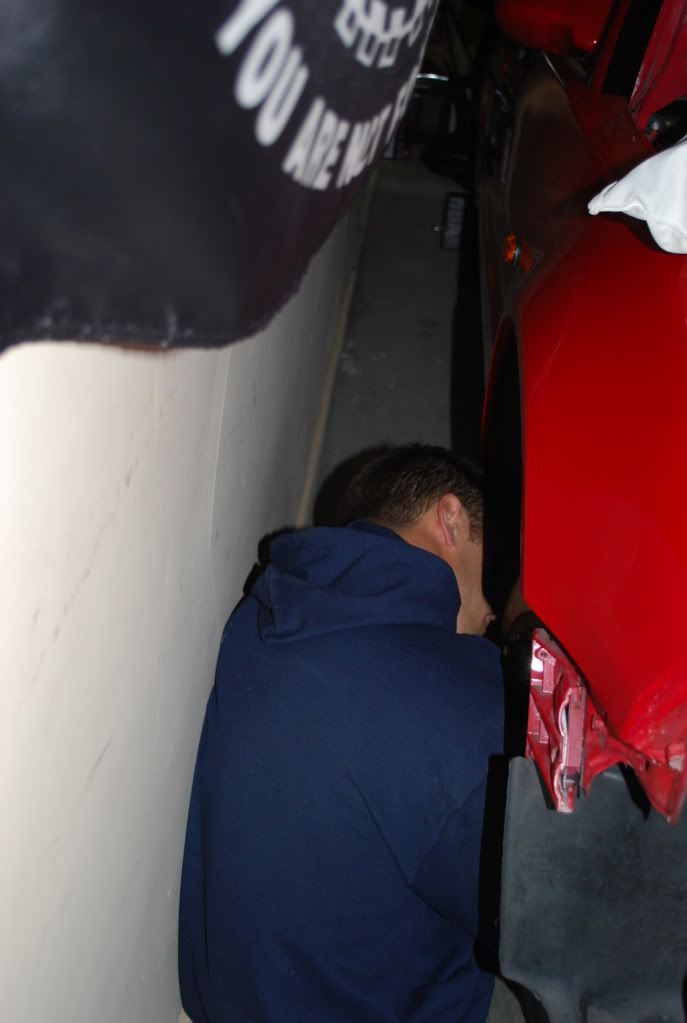 Yep, that's me jammed between the wall and the car in my HUGE 1 car garage! I can't believe I'm doing all of this in this garage but I'm strong willed I suppose.
In for a refresh, I pulled the complete front suspension for new OEM ball joints, wheel bearings, ARP wheel studs, SKunk2 UCA's, a power steering rack "loop mod", all new bushings, and just ordered is a Fastbrakes 11" ITR caliper and cross drilled/ slotted rotors.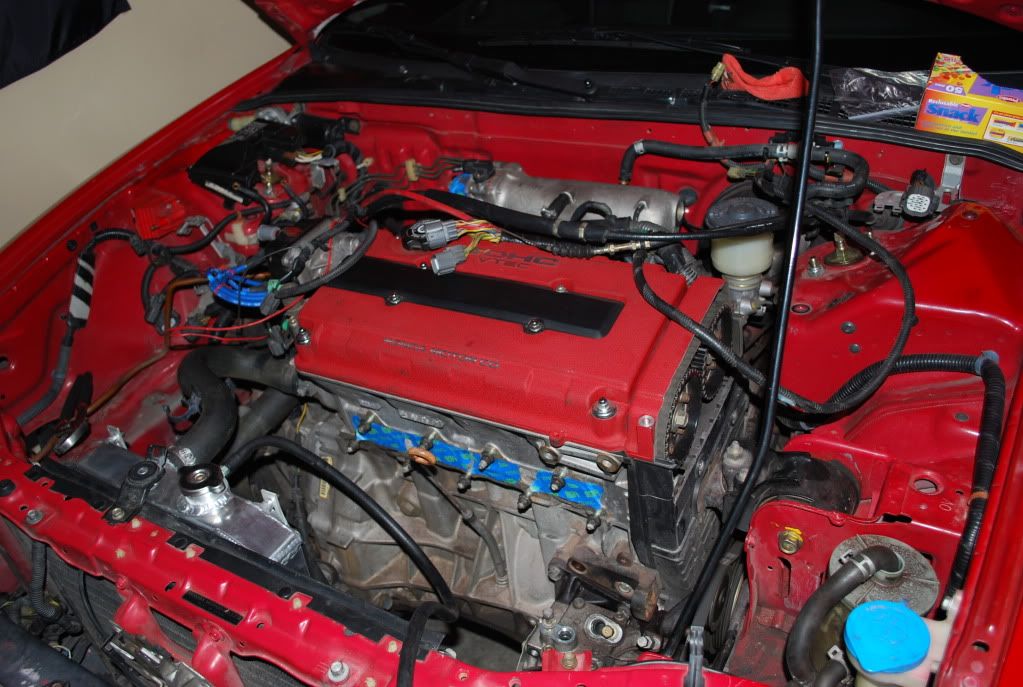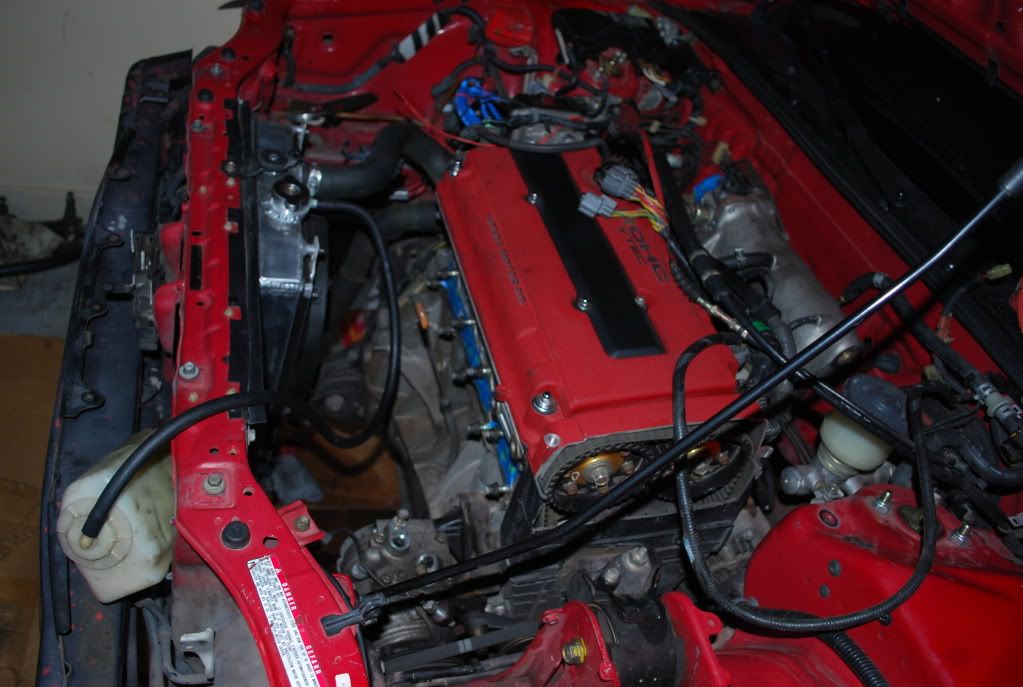 Getting the gsr prepped in the meantime, ready to be pulled and sold.
I got anxious and started ordering K swap parts when I didn't even have the gsr sold or a K20 in possession but eh, who cares!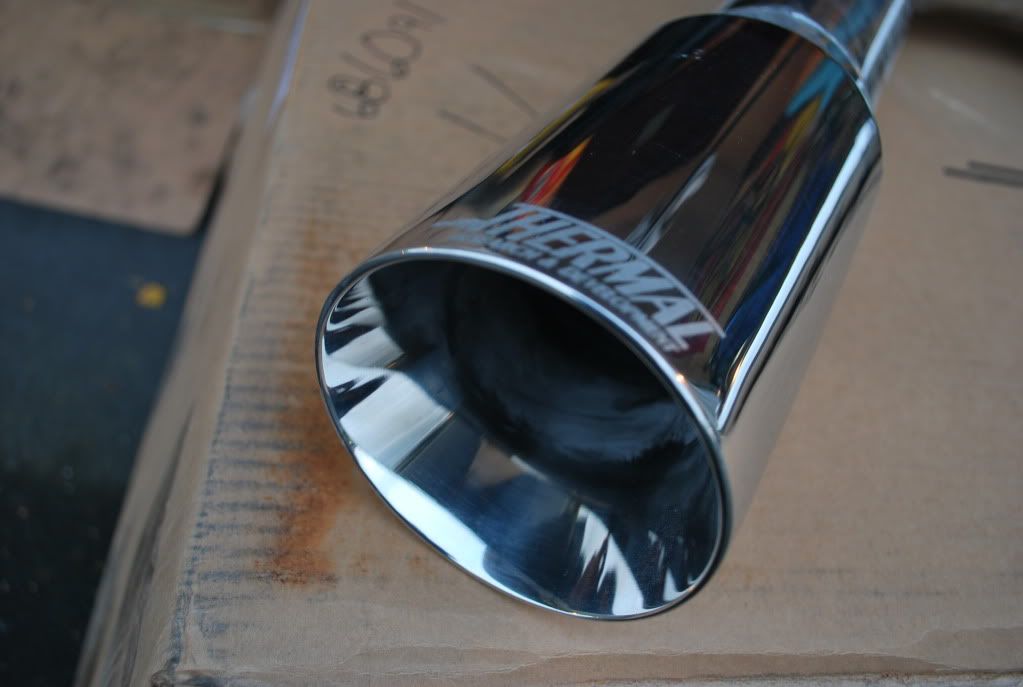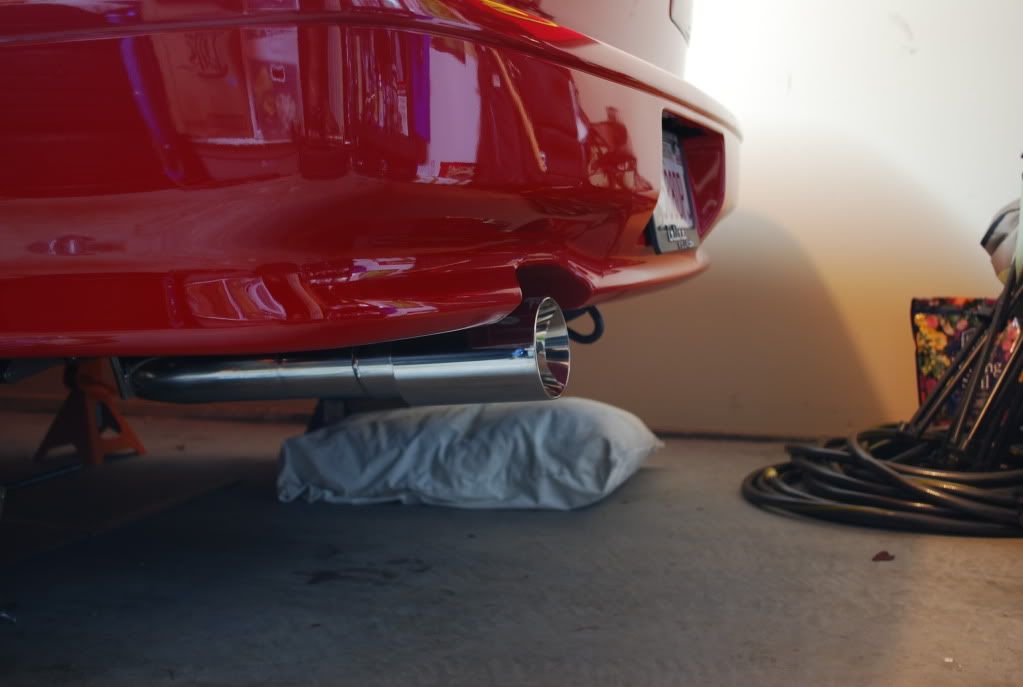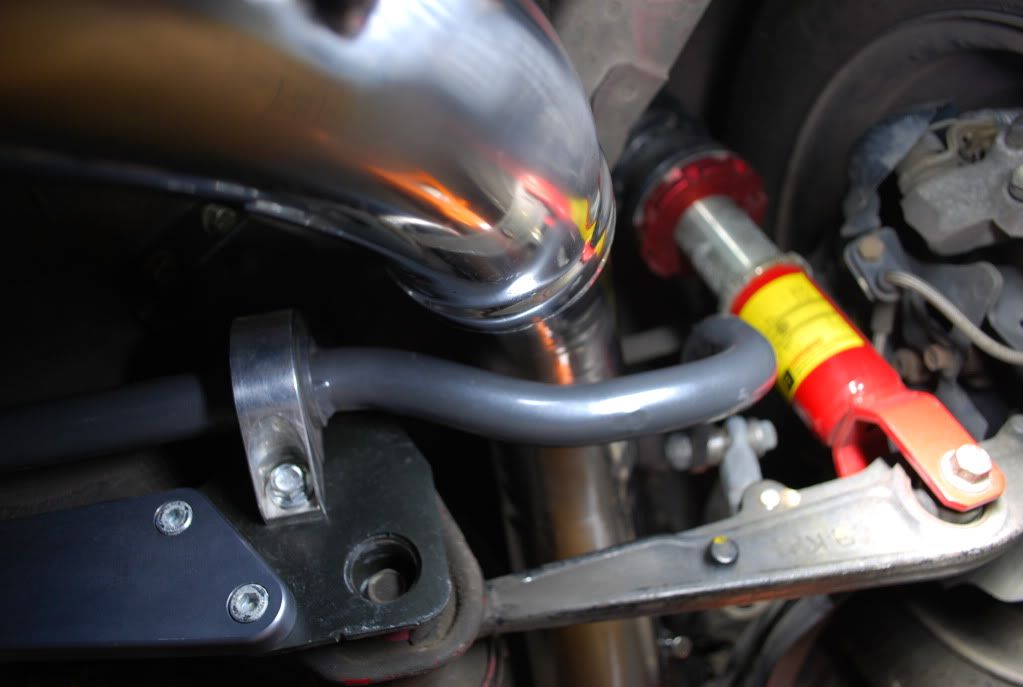 Greddy SP2 removed and sold and in goes a 3" Thermal system. Pics showing the pipe comparison and clearances.
I did some random cleaning of "stuff" messing with my new parts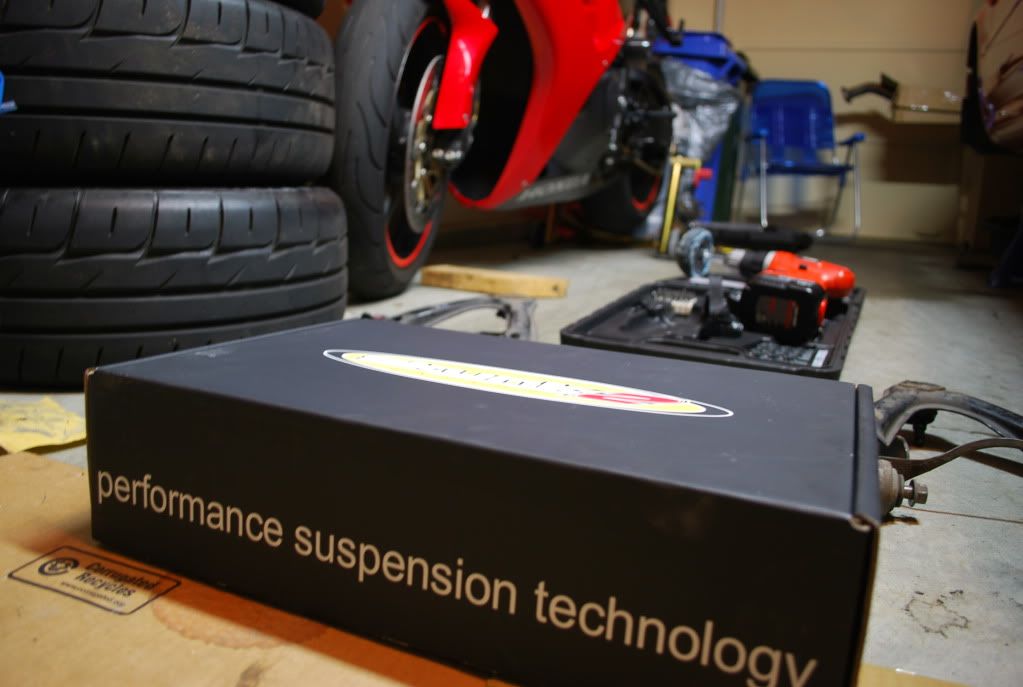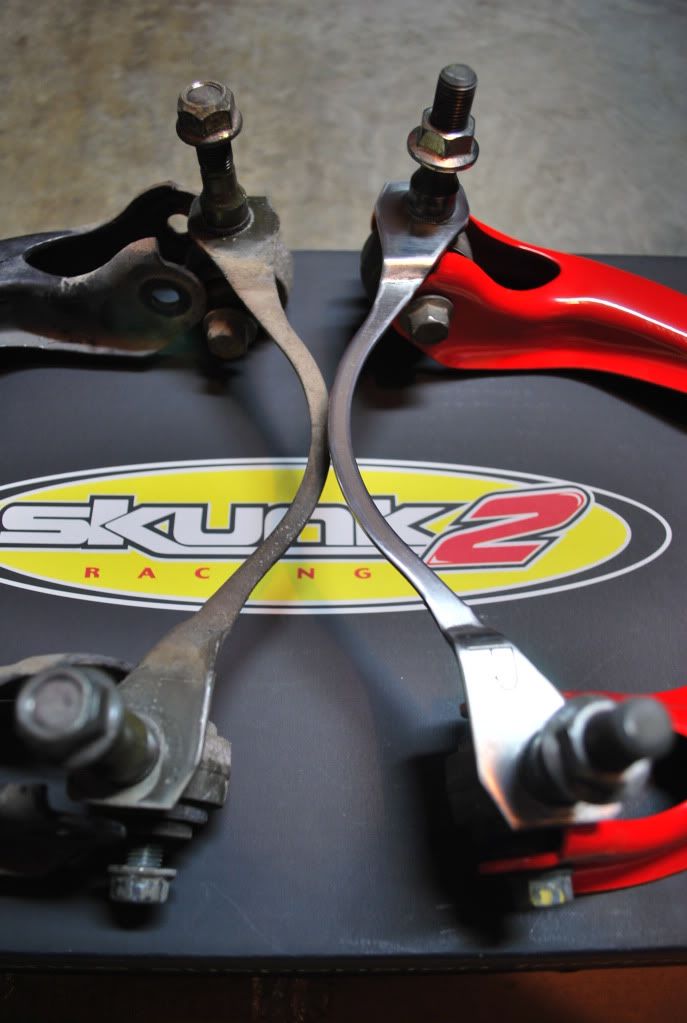 Skunk2 UCA's and "custom" hand polished "things" lol
On to pulling the gsr. A cool dude emailed me from Craigslist and offered to help me pull the swap if he bought it. So with his and his friend's help we got the engine out and loaded in his truck to be later installed into another DA. Keeping it in the family!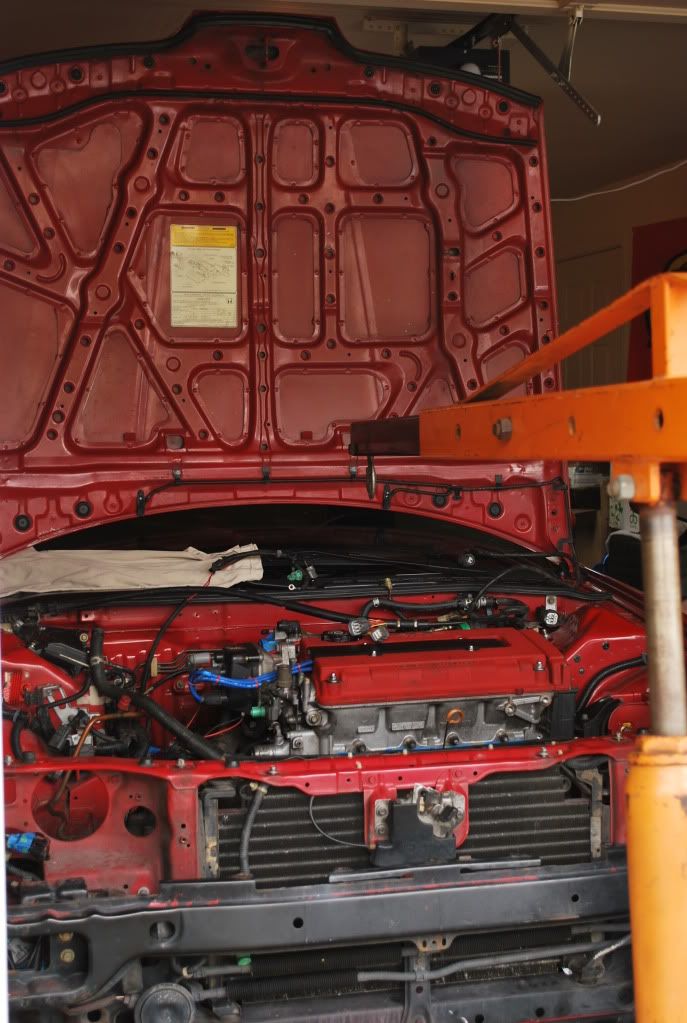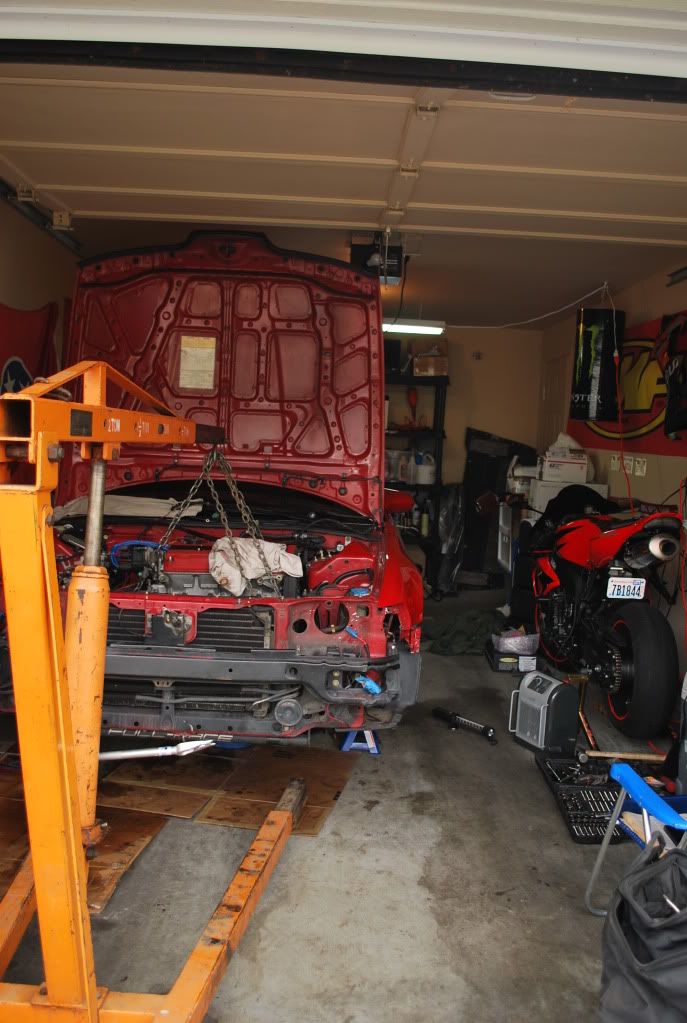 My HUGE workspace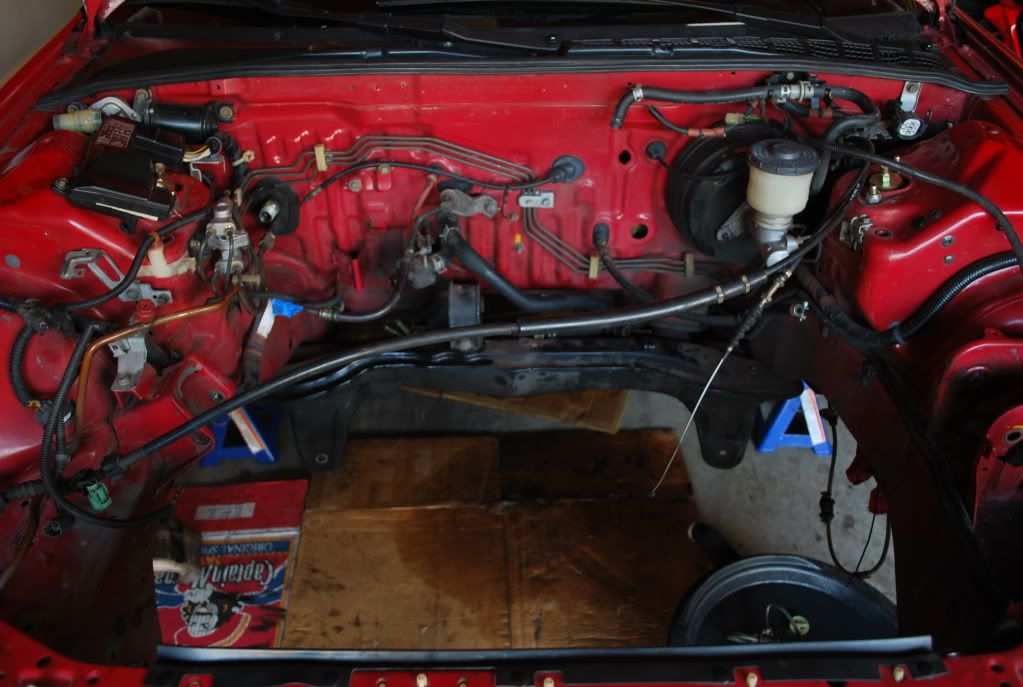 Engine's gone! No more looking back. Time to put some K power in this dude
I'm all outta pictures of my progress as of today but I've been working diligently and gathering tons and tons of stuff for the swap, I just don't have pictures of it all, yet!
Full-Race traction bars are getting a makeover courtesy of a local powdercoater.
So as of yesterday, I called Hmotors and got a 66k mile K20A2. The engine will be here soon and until then I'm continuing to work on the suspension, waiting on a couple parts and it'll all go back in. My brakes are coming and wheel bearings on order so all the suspension will be assembled then and go back where it belongs.
I've got some pretty cool stuff on order now too so I'll keep updating as I go and pretty soon I'll update the engine bay progress. I hope this thread will help me with y'all's advice and maybe I can be of help to somebody else in one way or another. Looking forward to getting this show on the road and look forward to this build. If I for some reason loose motivation I know everyone here will get me right through it. Thanks for looking and keep checking back as I update this little project of mine