Discussion Starter
·
#1
·
Here's my hatch
'09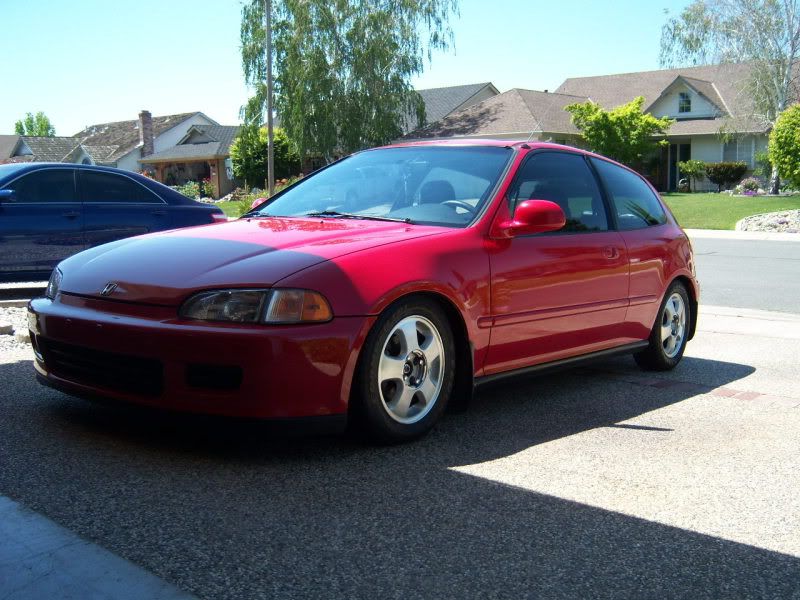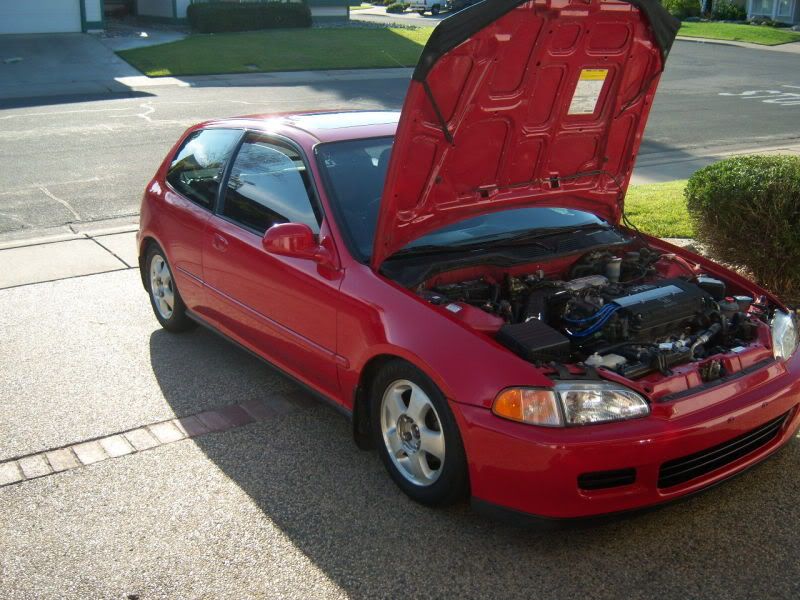 '10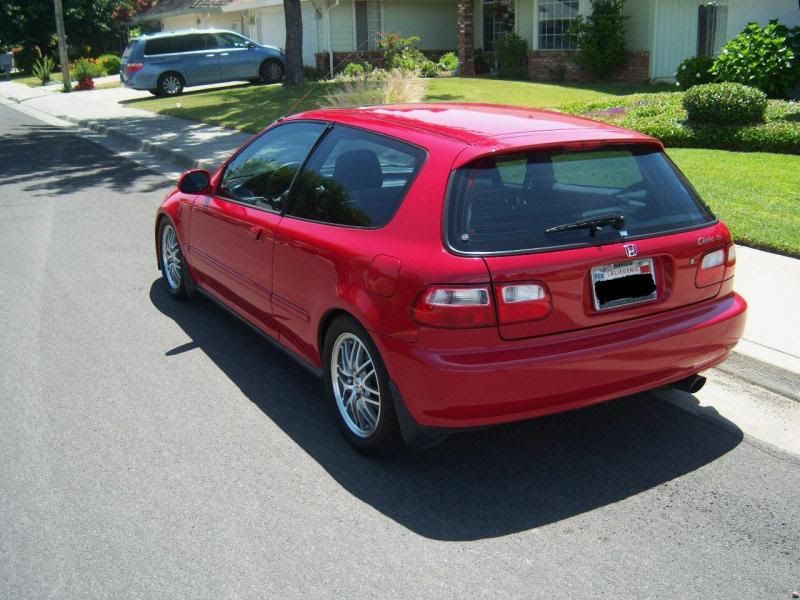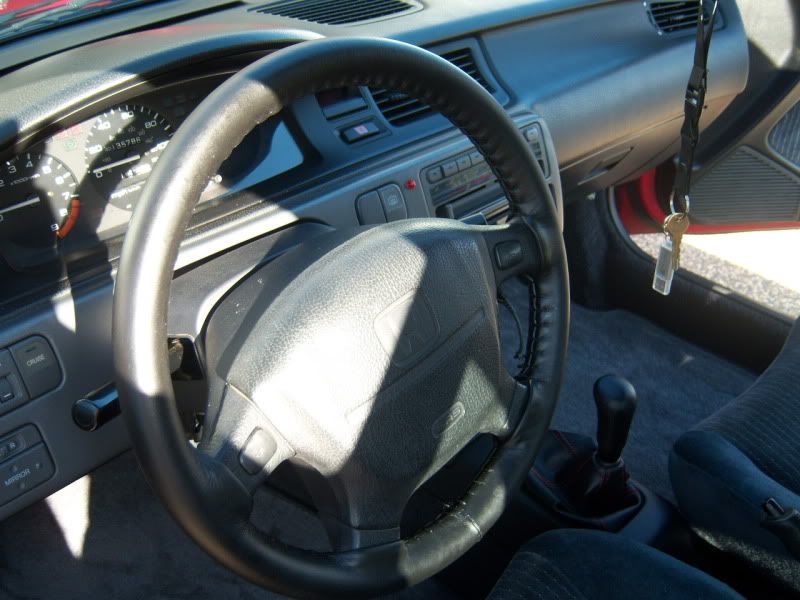 After 8+ months of sitting while I saved $$$ (Spring '11)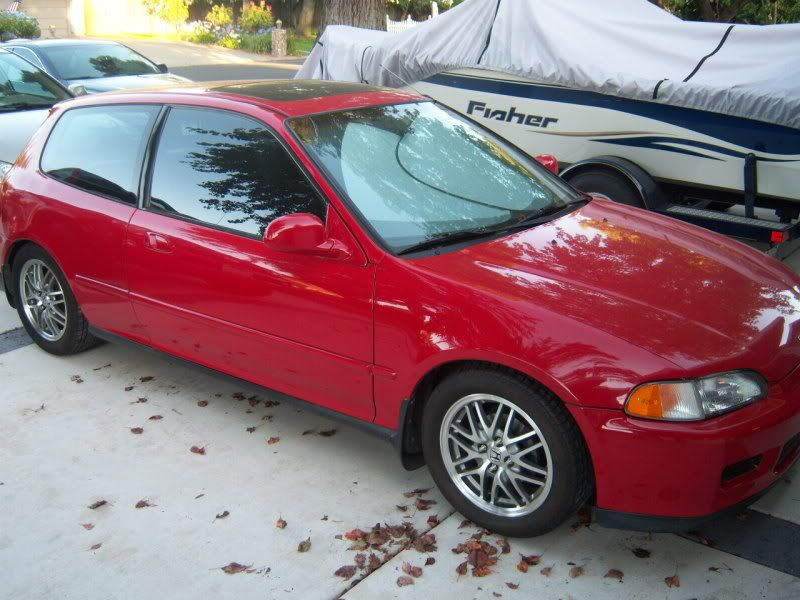 I've owned it since 1996. Its had the stock D16Z6, B18B1 (installed 1998), and a B16A (installed in 2009)
Here's my previous motor (w/CTR cams, ITR springs, Cam gears....and A/C)
The hatch was my Daily Driver until late last year. It has been a part of me for too long and I am terribly attached to it.
I always wanted a K-Swap (well......for the last 8 years or so) and when it went from the DD to the fun car......I started saving.
I spent a considerable amount of time researching on this site.
I didn't have the funds yet....so time was all I had :silly:
I would like to thank many of you who humored me with your patience and knowledge.
I have very few Honda friends (most of my friends giggle at the EGg) and I have absolutely no one around me who knows K-swaps
I have learned a lot from you guys and I appreciate it.
Thanks to Hybrid Racing (David and Will), Karcepts (Brian), K-Tuned (Mike) and ASP (Stefan)
Now on to the parts:
I was torn between the cheaper way (parting stuff out a piece at a time) or paying for a complete swap from a reputable company or anything in-between
In the end.....I went for the whole swap for its piece of mind, low miles and avoidance of issues with shipping, multiple seller, bogus parts, etc.
I went for a complete K20A swap from HMO
Steve was a great person to work with
The swap came with:
K20A longblock, trans, ECU, shift cables/box, OEM Type-S axles, USDM O2 sensors, Temp sensor and fan relay (for swap)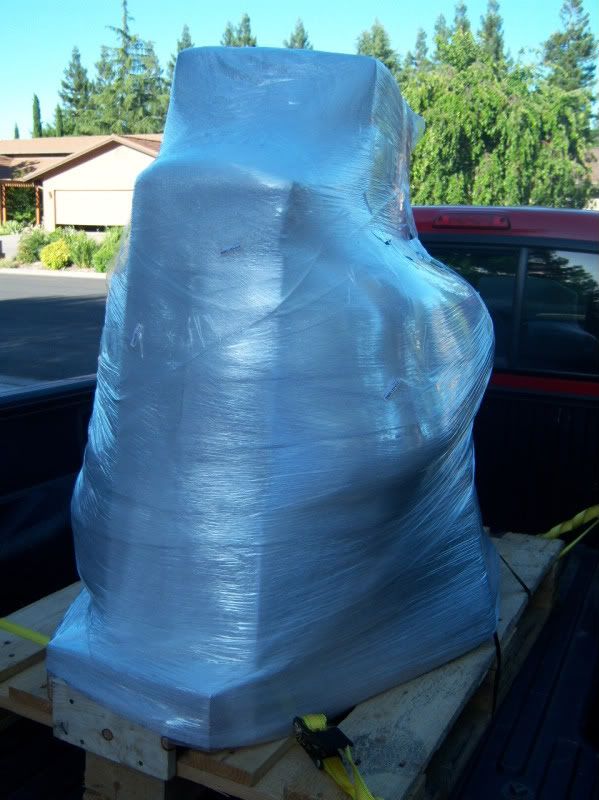 All these parts went to a machine shop:
I took the transmission off and removed the flywheel for re-surfacing (CC stg 4, OEM Throw Out Bearing and trans parts all greased up per Helms)
I also took the OEM Brake Rotors off (re-surfacing) est.1992!!!
And I bought Karcept's 36mm nut hubs (for the Type-S axles) and OEM bearings
Stock versus Karcepts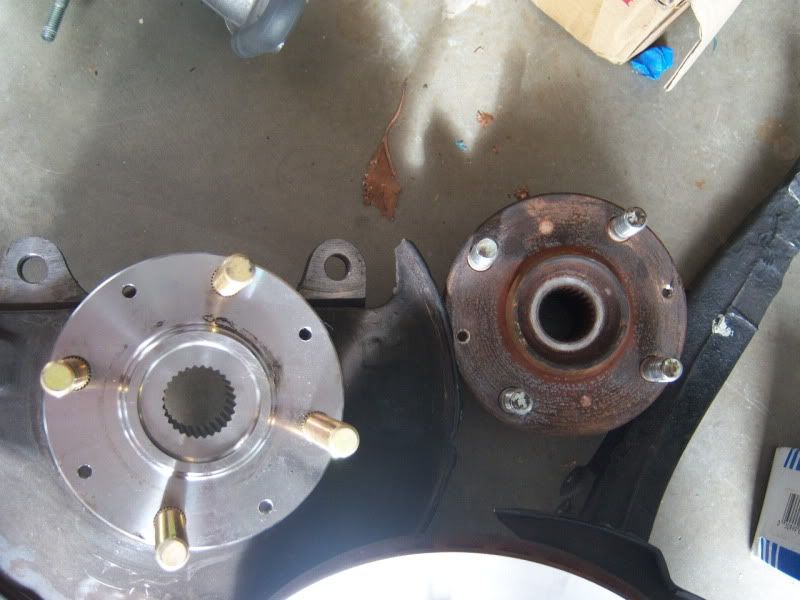 On the car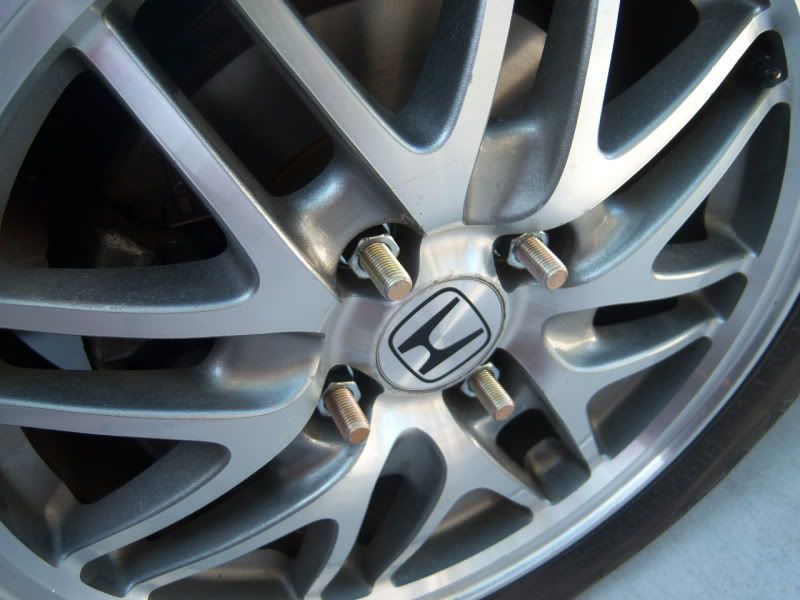 BNIB OEM RBC IM installed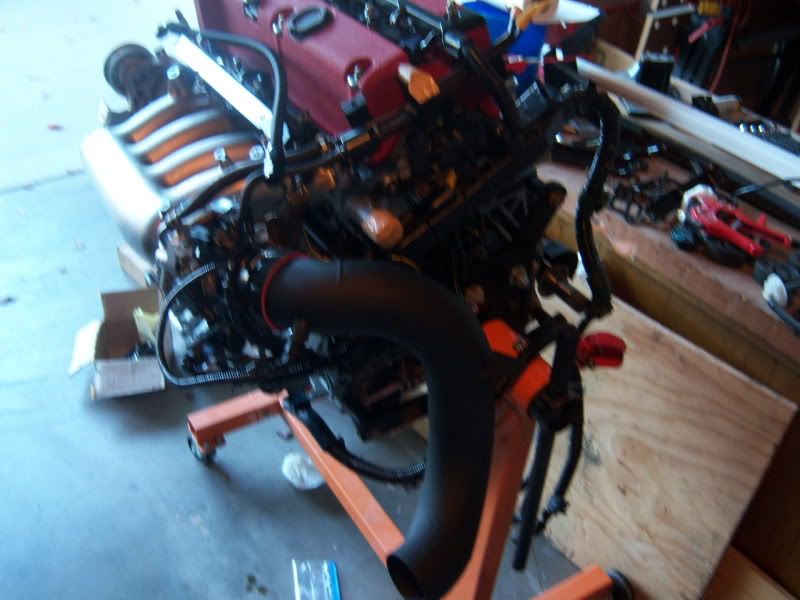 ASP group buy budget header (also bought 3" exhaust kit for my EGg)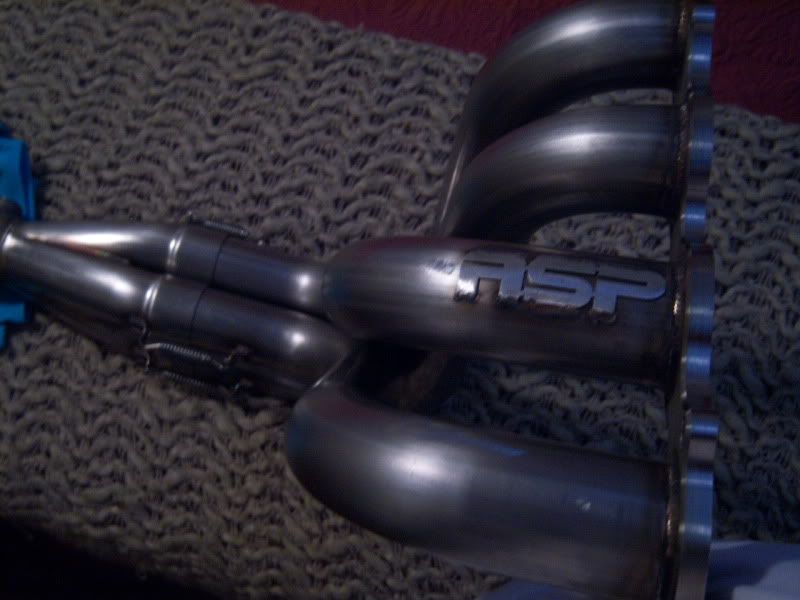 Here the engine bay paint after a few swaps and motor removals (sometimes all alone lol)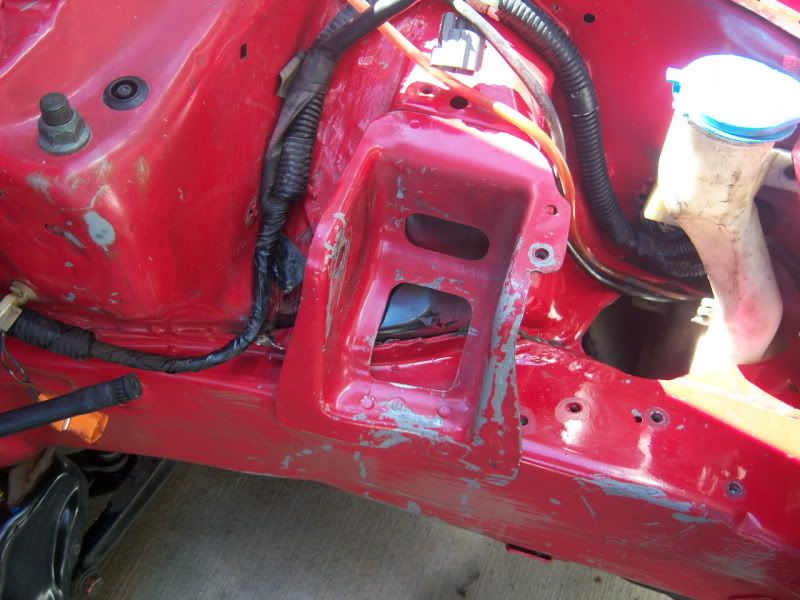 I took the old trans mount off (for the K-swp mount install)
I took it to a PPG paint store where the matched it for less than $10 OTD
I carefully taped off a few places and shot the bad spots (it ain't a show car) I am happy with the results.
Motor after I just dropped it in (thanks to Big Boy Ross and Chris)
(you can kinda see the improvement from the quicky paint job)
Hasport Mounts
Hybrid Racing Fuel Rail
06 Civic Si idler pulley (easiest install of the whole thing lol)
K-Tuned FPR, Ram Air Intake, Pass Side Radiator/Hoses (only pic I could find :down: I'll get more soon)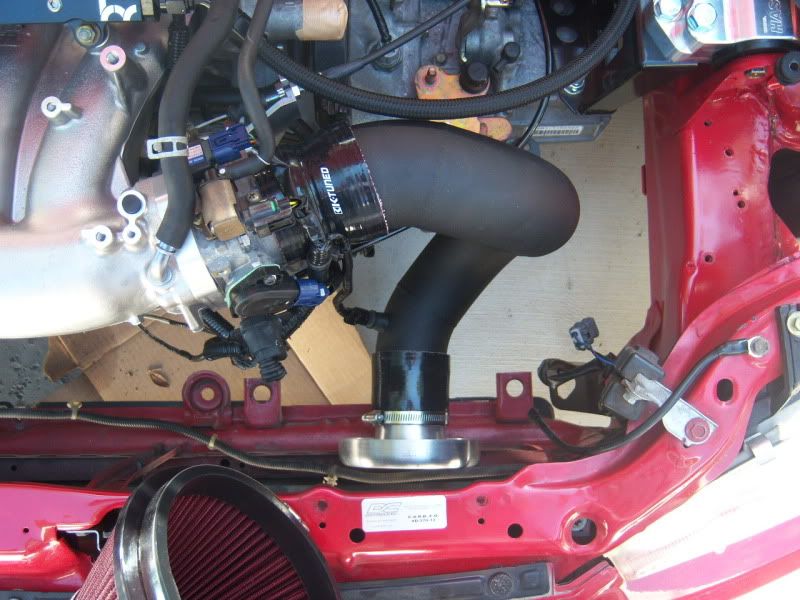 Had to cut the hood for clearance with brake booster line (bent nipple down a little) and evap purge
I am no painter and I did it in less than an hour.
Paint results are....meh b/c I used the same rattle can and the hood is fresher paint than the Engine Bay...... but its works!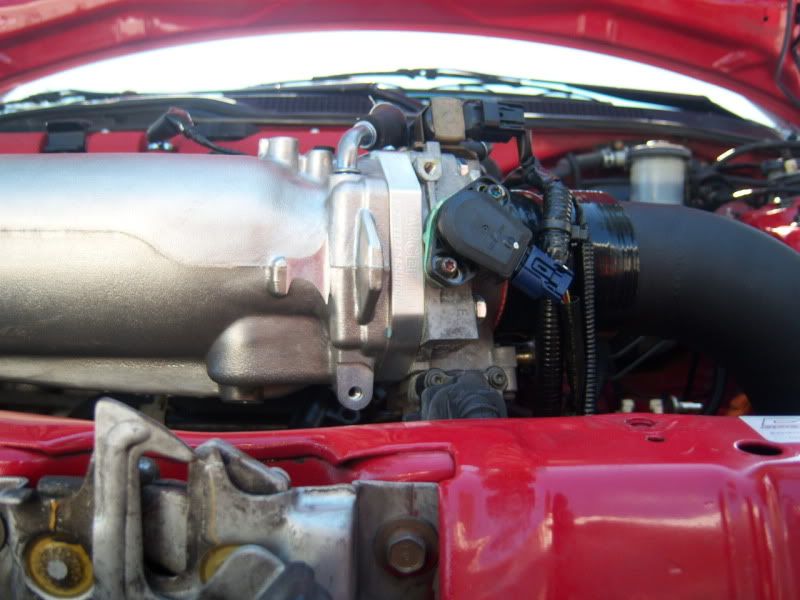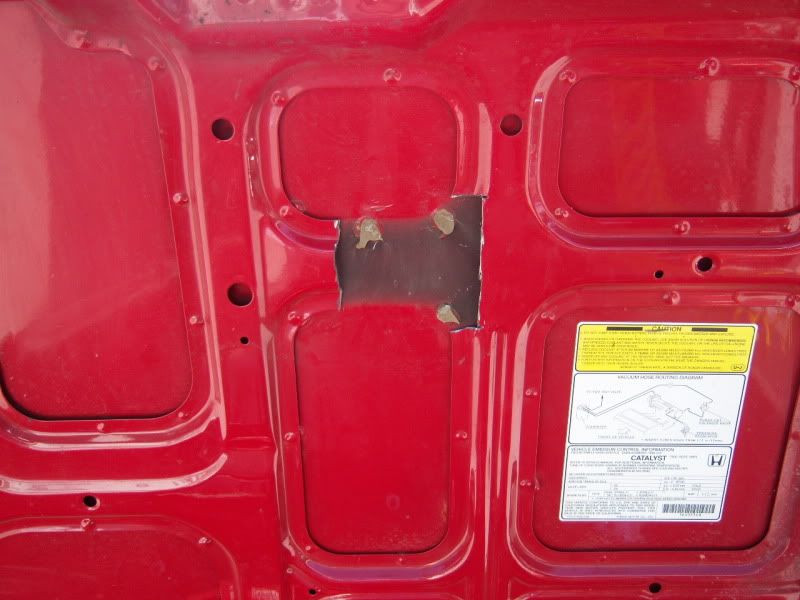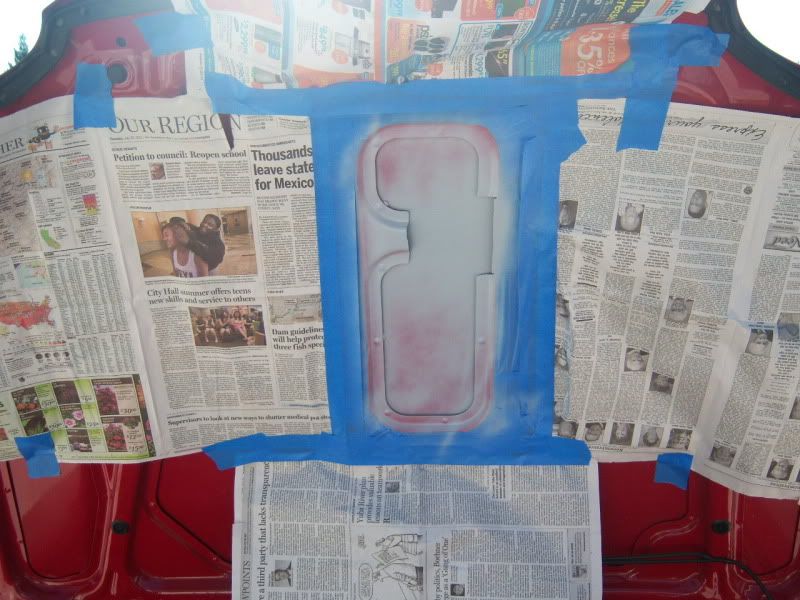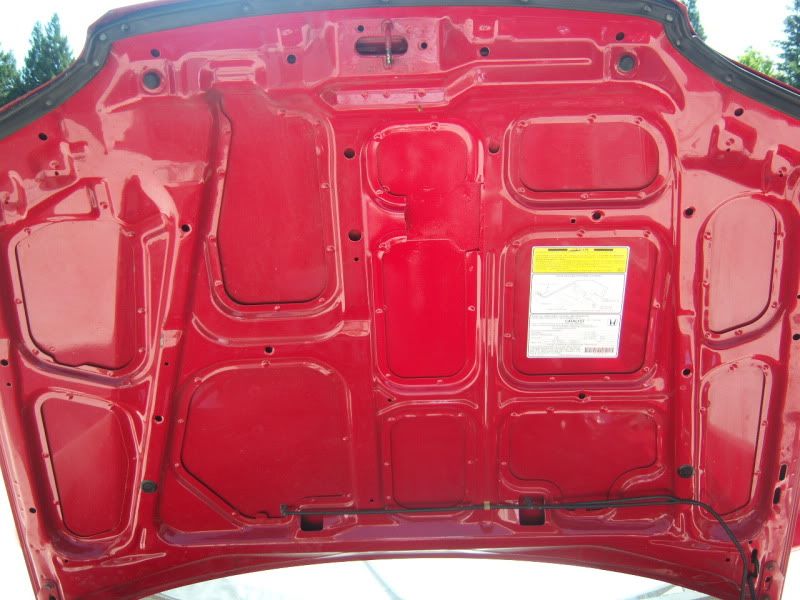 Grounds I made (soldered)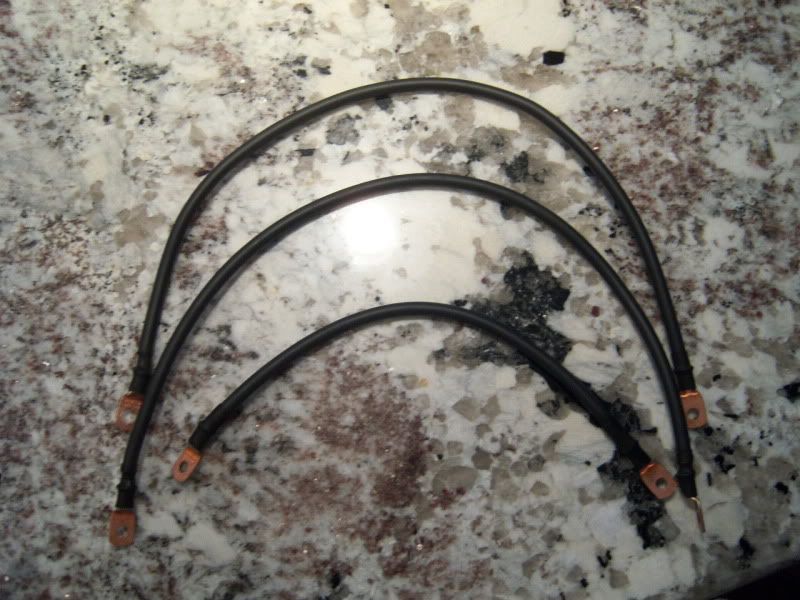 Looped my PS unit (might want a elec PS unit later) ~$50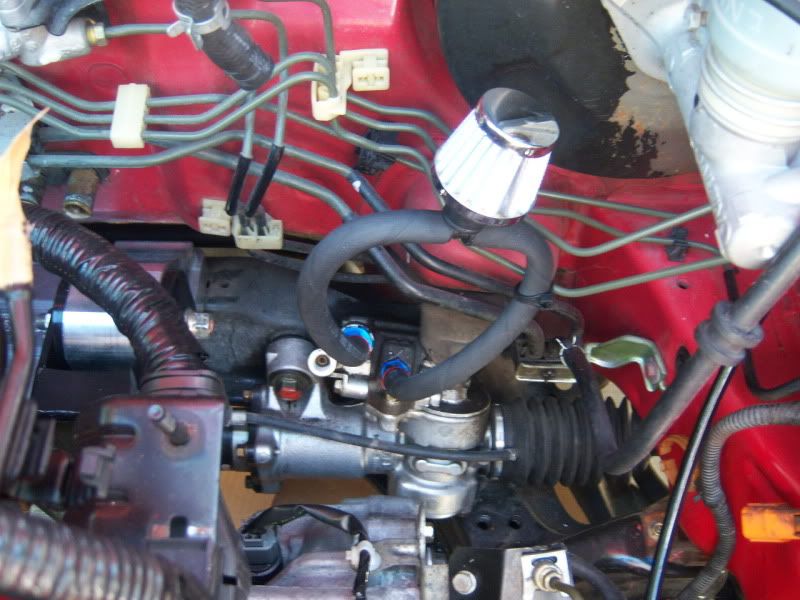 On the mini-lift for exhaust
2.5" car sound cat, 2.5"-3" transition, 3" Vibrant Resonator, 3" ASP exhaust kit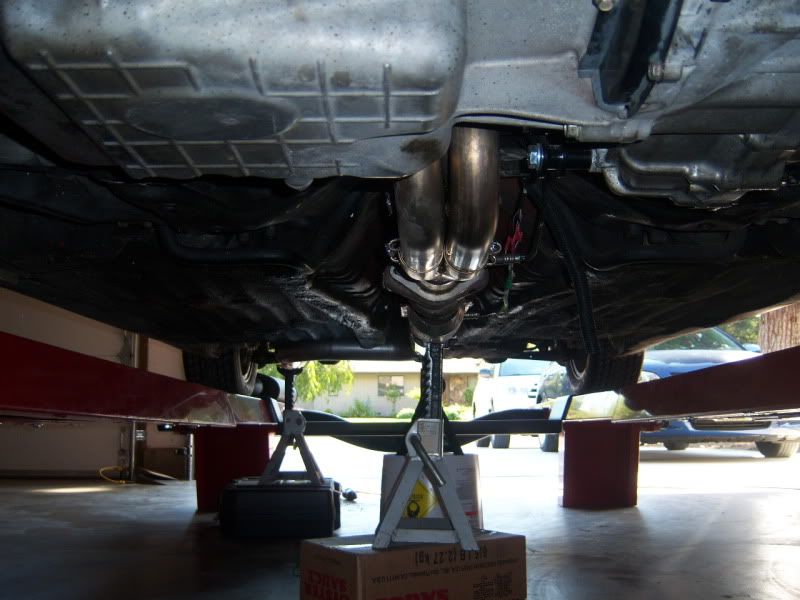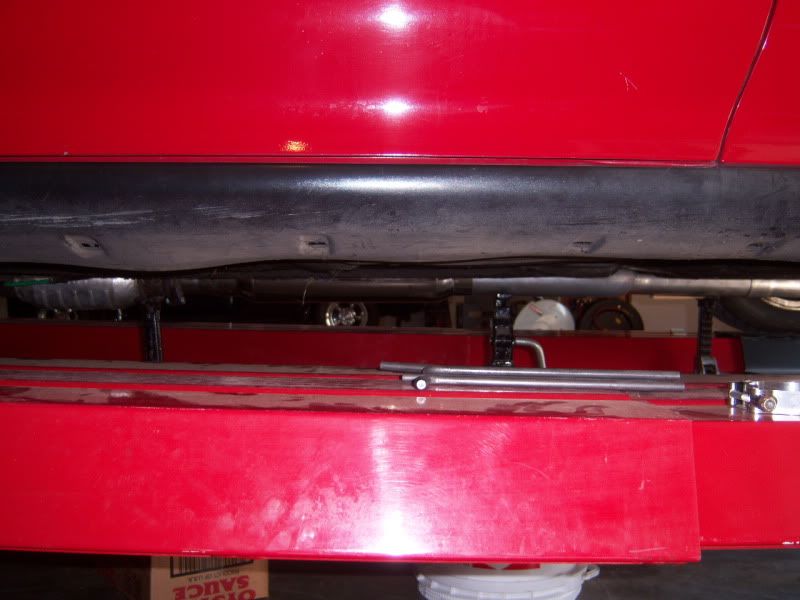 I got this Muffler left to put on. I am bitching out and taking it to a exhaust shop b/c the outlet after the suspension is really high and I don't know how to make it clean looking without having the muffler point to the ground :down: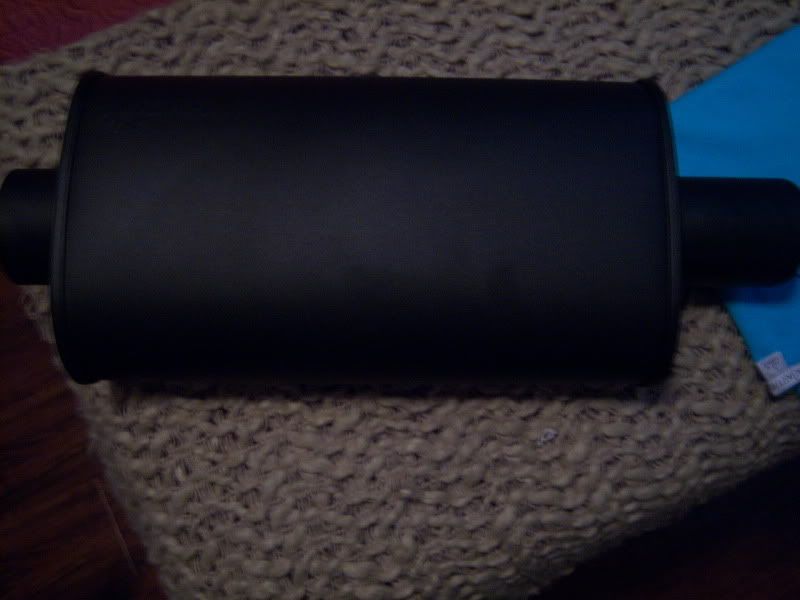 Now on to the problems I ran into:
Swap came with a PRC ECU.....suppose to be a quick and easy ECU for me to start with (
K-Pro funds are not here yet lol but its happening by Spring
)
Car wouldn't start......I checked as much as I could (grounds, power, injectors, spark, etc)
The injectors were not firing but it everything else was fine
Long story short....called Steve at HMO and asked him. He asked if my PRC had "J01" after it says "PRC".....yes I did
Steve told me it has immobilizer like USDM PRB's.
Dave at HR sent me a Immobilizer Bypass Unit to try.
After I figured out how to get the pins into the clip (thanks Will at HR) the car fired up! (PRC-O13 don't need the imm. bypass unit but PRC-J01 does)
Car had a hunting idle......so I cleaned the IACV (so I thought) but still hunted
Bought a Lisle Coolant Funnel....no air in system but still hunted
Finally I figured out I needed to take the electrical portion off the mechanical portion of the IACV.
Soaked it overnight in carb cleaner and car idled like a dream!
Car had CEL for both O2's. Steve at HMO thought it was odd and said USDM scanners don't read a stock JDM ECU
I sent pics to Will at HR and my secondary O2 was wired fine. I was stumped.
Last weekend, I got most of the exhaust welded on and I turned the key to the "on" position.....the fuel pump didn't turn on.
I started looking around at wiring and noticed that that one of the leads for the imm bypass was loose.
I reset it in the clip....started the car and the codes were gone :up:
Not sure if that was the issue but all I know is the codes are gone and that stupid light isn't lite on my dash anymore!!
I finally took it for a shake down on Saturday. Drove around slow listening.
U-turns and braking and such.....no issues so I took it out to a country road.
I was pretty nervous (lots of money and time) but finally pushed it in second gear and let VTEC hit.....whoa she rips.
:dance: