Discussion Starter
·
#1
·
No reasonable offers will be refused. I don't have the room for all this stuff anymore. I introduced a K24 into my small garage yesterday and need to get some stuff moved out. All prices OBO. If you want a part and don't like the price, just PM me.
All parts are located in Birmingham, Al and shipping is not included. I meet anyone halfway that is semi-local (within reason of course).
There are tons of pics, so if you don't want to scroll all the way down and be disappointed, here is what is for sale:
-bare block
-used head bolts
-torn motor mount
Up for sale are a whooole bunch of random A2 parts. I bought all this shit off a local guy and he literally just came over with boxes of random junk. The engine is out of an 03 Type-S that had 30-40k miles (according to previous owner)
1. Bare block + girdle - $85
Good: Comes with matching girdle + bolts, oil cooler thingamajig and the oil squirters (not pictured, but I have all 4 of the now)
Bad: Not in great shape, needs to be bored because of a scratch in cylinder 3. The surface rust could be taken care of with a good hone more than likely, but a piece of piston 3 scratched the wall. Sorry, I'm keeping the knock sensor, the one that came on my K24 looks rough.
Also, looks like the previous owner disassembled it with a grenade (or set it down on something hard) because there is some damage to the bottom of the block that will need to be repaired.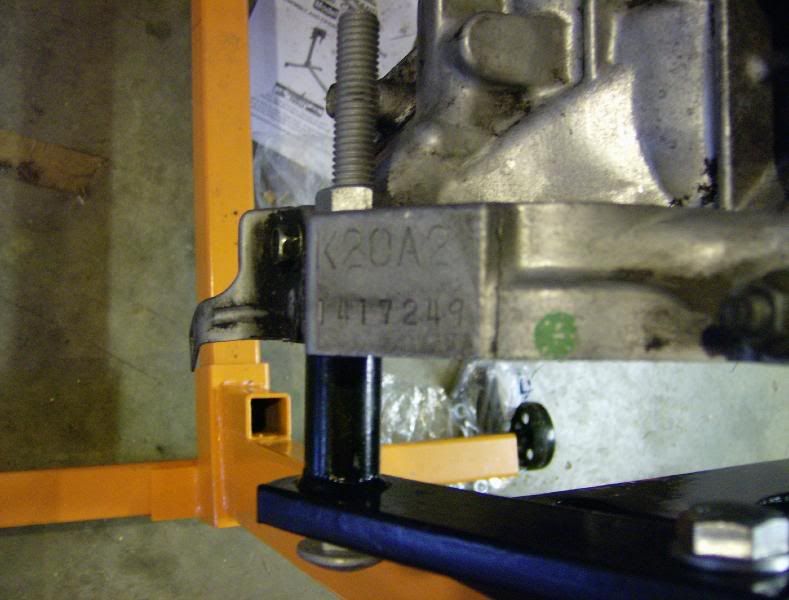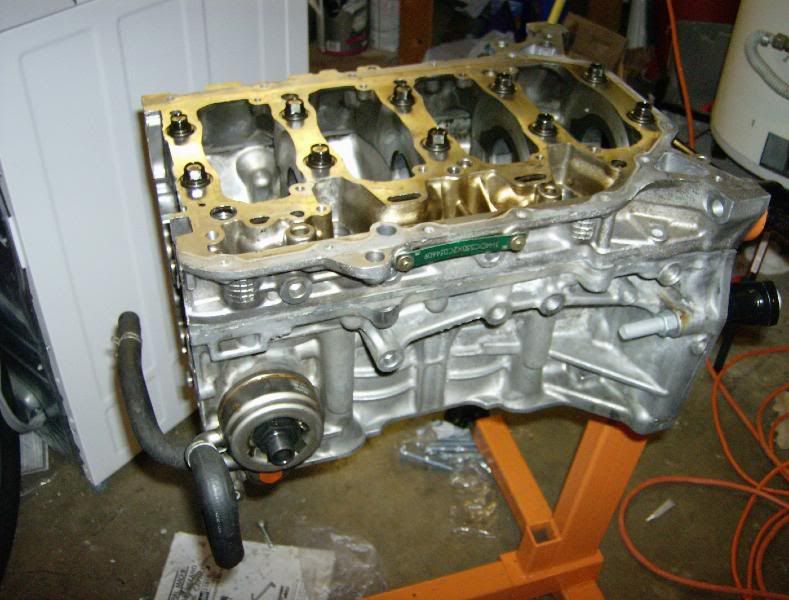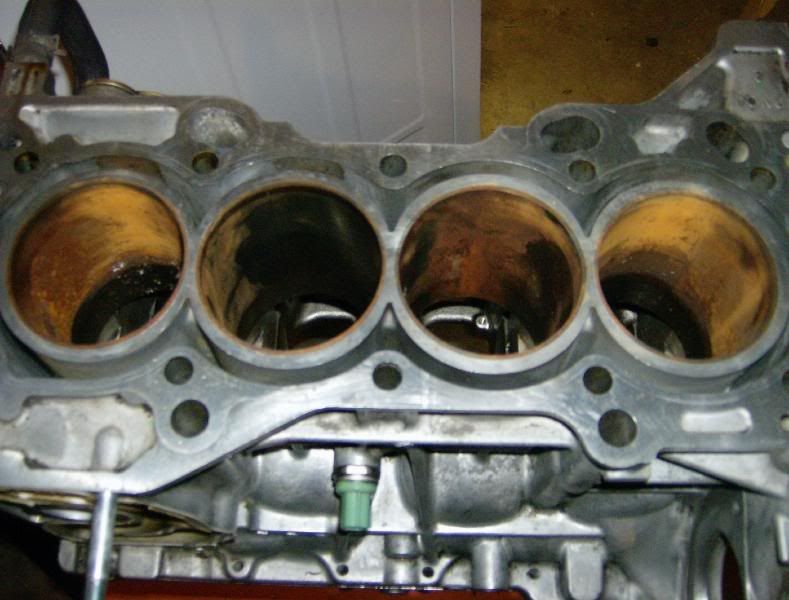 Damage to bottom of block: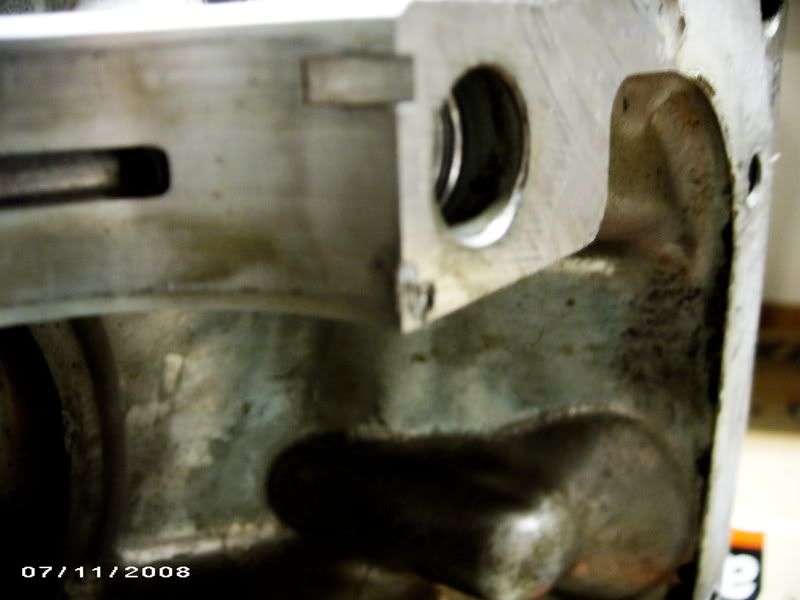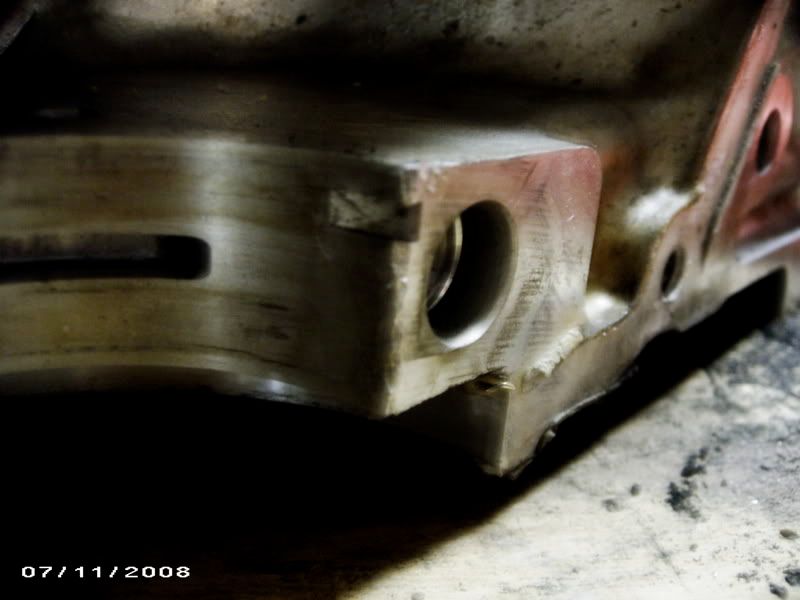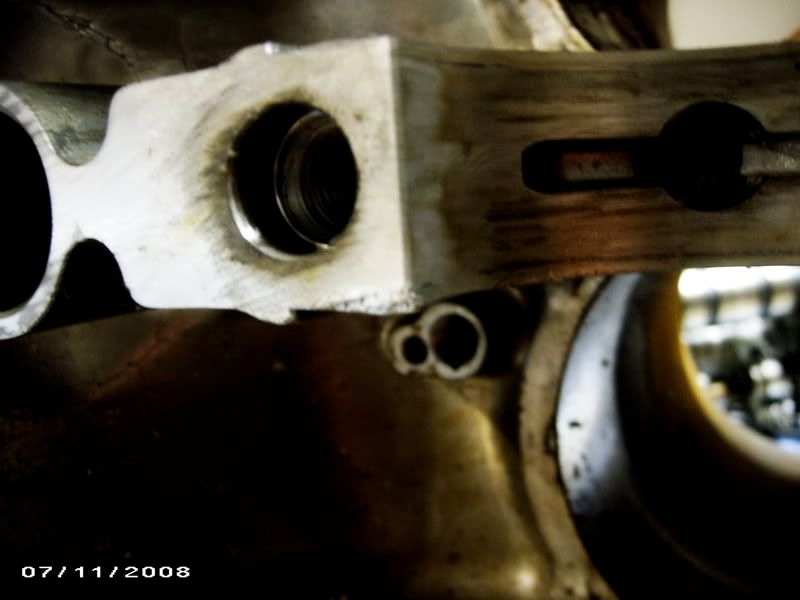 Head bolts: $15 shipped
Trashed motor mount: $10
The rubber is torn, but I guess it's a good opportunity to window weld it up for a stiff mount.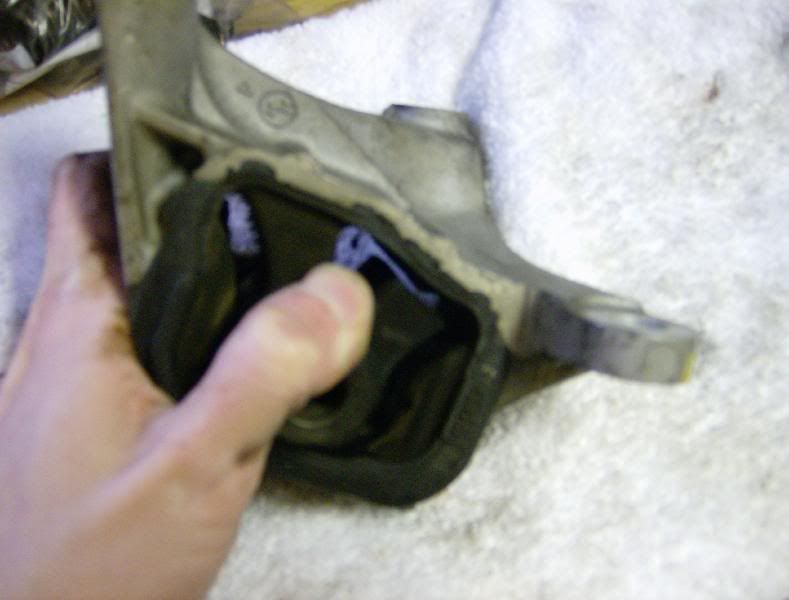 Again, all pieces are OBO. I had a hard time putting a price next to some of this stuff.