Discussion Starter
•
#1
•
K-Tuner doesn't offer any tuning support, or real explanations of the values in the maps, etc. I posted the following in their forum, and the reply was "we don't offer tuning advice"
Anyone on here have any insight on tweaking these settings?
'05 PND ECU, K24/K20 IHE base code
I'm driving the car when I can to get everything settled. Runs very well once up to operating temp. The problem is that during warm up throttle tip-in & part throttle response is very jerky.
I'm trying to figure out which parameters it would behoove me to adjust to resolve the warm up drivability.
Fuel cut? TPS value = % of throttle angle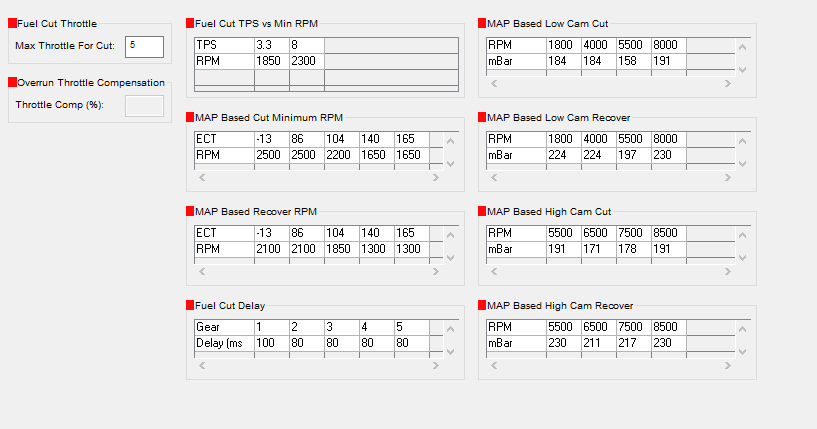 ECT ign? (in degrees)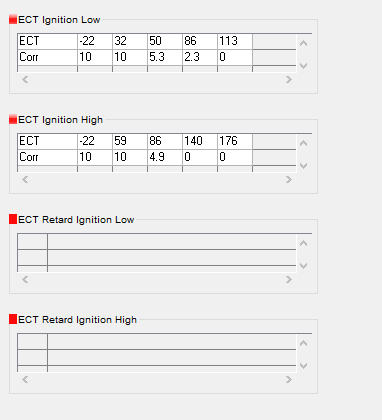 ECT fuel? (%)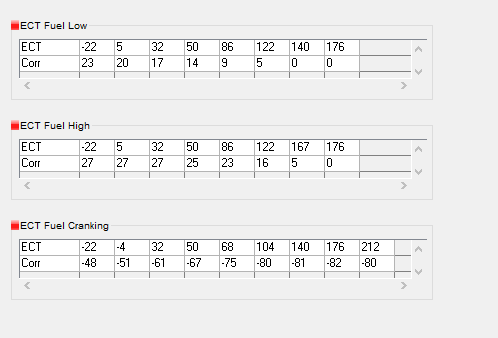 SInce my issues seems primarily to revolve around low load / lower rpm trailing and tip in (driving on local streets, on/off the throttle in small degrees)
I'm thinking I should look at the fuel cut first.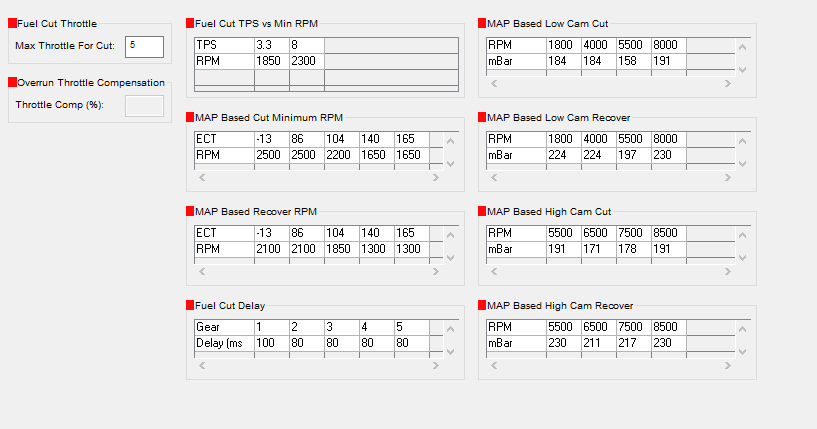 The preset values are based on a 'normal' idle baseline? I'm trying to judge what would make sense in terms of adjustment. My idle is around 1050-1100. With the 80mm K-Tuned TB, I just can't seem to get it lower than that.
So, the question is, should all 4 tables in the first column be adjusted equally/proportionately?
I can understand the MAP based cut & recover have a 400-350 rpm window, so I assume that needs to be maintained when raising the minimum.
Should I just revise the TPS vs Min RPM & Fuel Cut Delay? Start with about 1000rpm over base idle?
I'm puzzled that the Max Throttle for Cut value = 5(%) - when the TPS vs Min RPM values are 3.3 & 8 (?)
Fuel TipIn: he said this is raw fuel values, for what that is worth.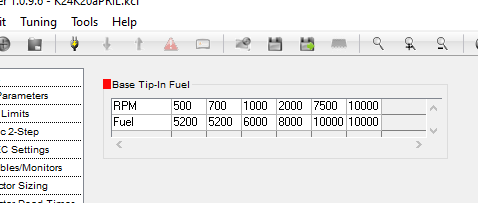 Thanks for any input