Discussion Starter
·
#1
·
Well as alot of you know I've always built my cars up, but they have always kind of been my daily so I could really never get too deep into the build cause I needed to get to work on Monday. I know all you guys can understand that, no job no honda.
Just an awesome photo!
This is pretty much how I got the car, but it had some really ugly blue wheels on it so I picked up some si's from a friend so it would atleast look decent for the time being. It's a 98 RS (no sunroof) 5 speed of course, but this RS has power windows. I always thought RS had all manual functions but I was wrong. I don't have any interior photos at the moment but I'll get some.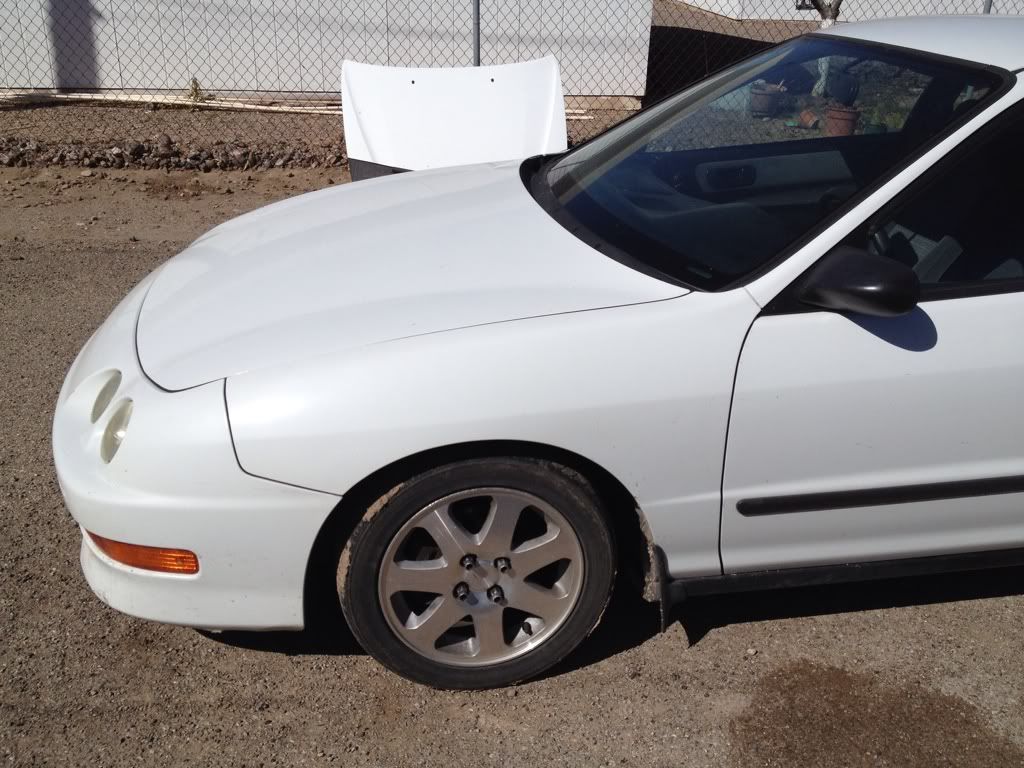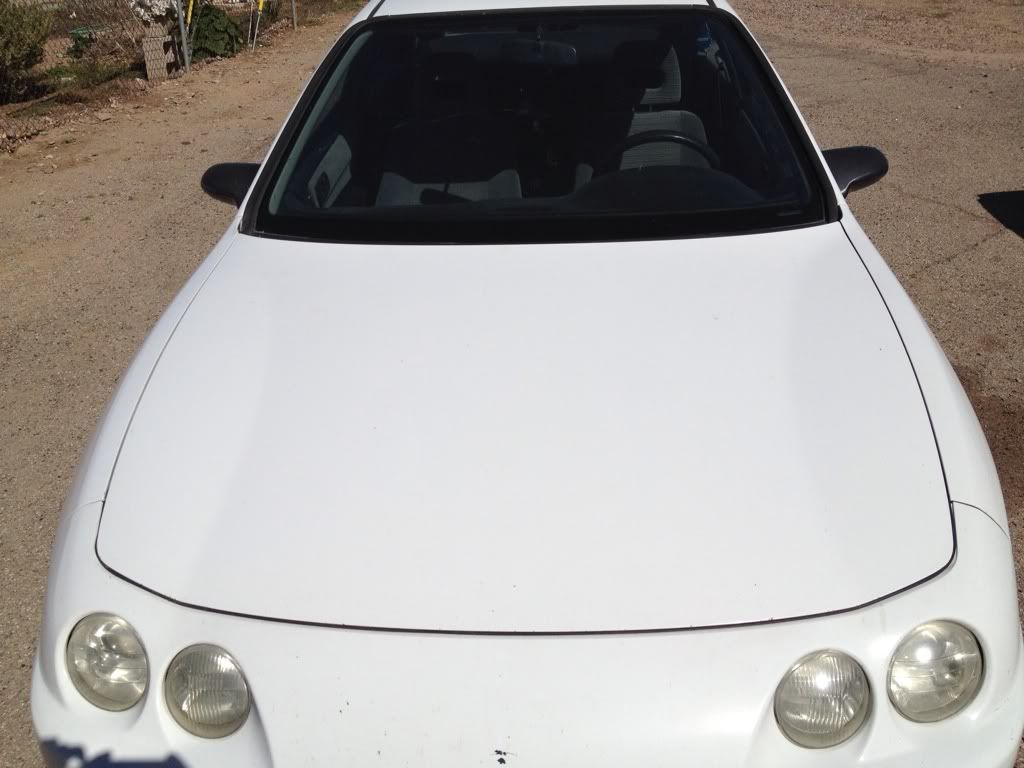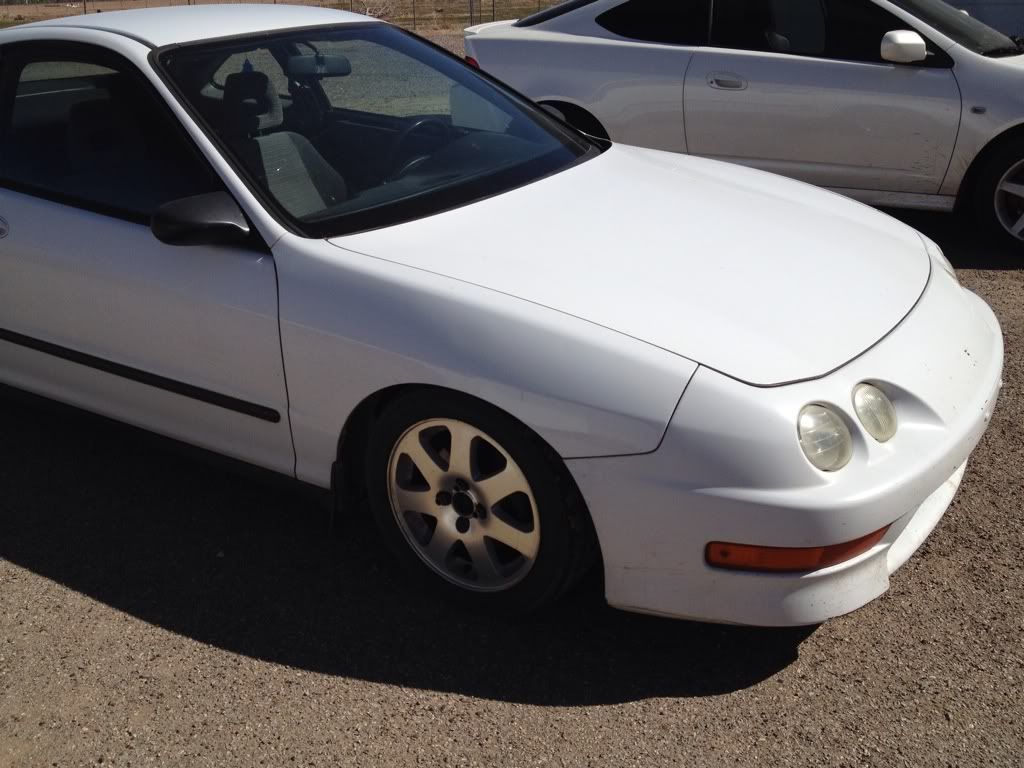 I don't know why I don't have any photos other than the front end, that's just what I took, but they werent taken with this thread in mind so I'll update it with better photography.
Stage 1: Tear down.
Sold the OEM 98 front end, hood, fenders, bumper, lights.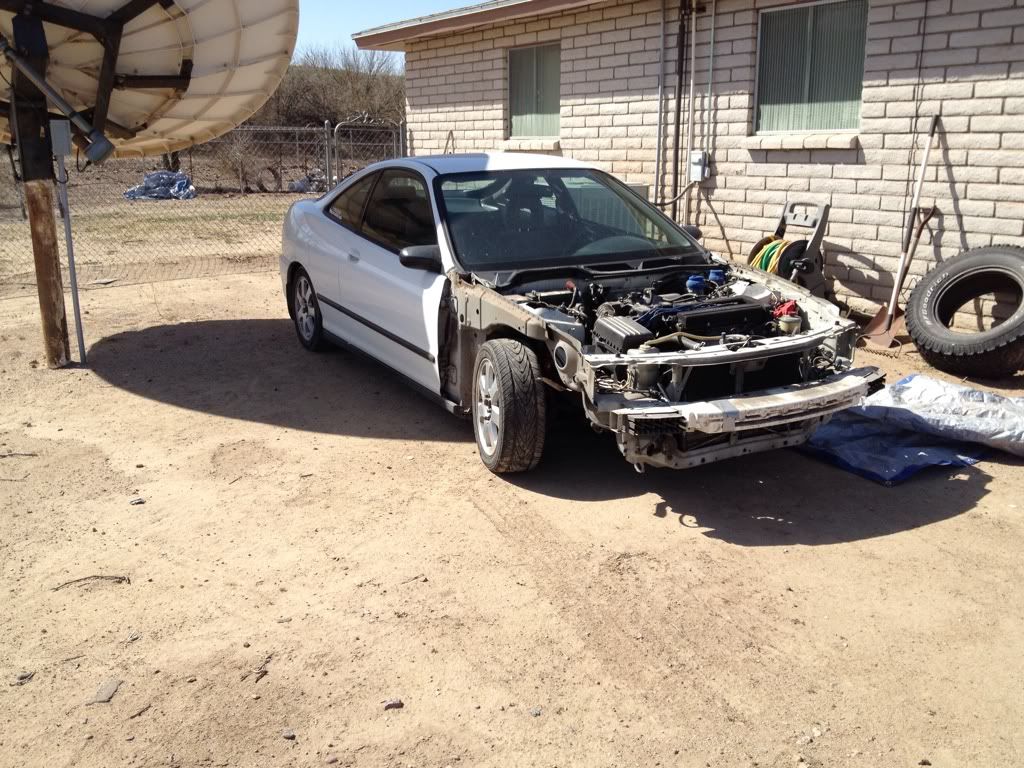 Bay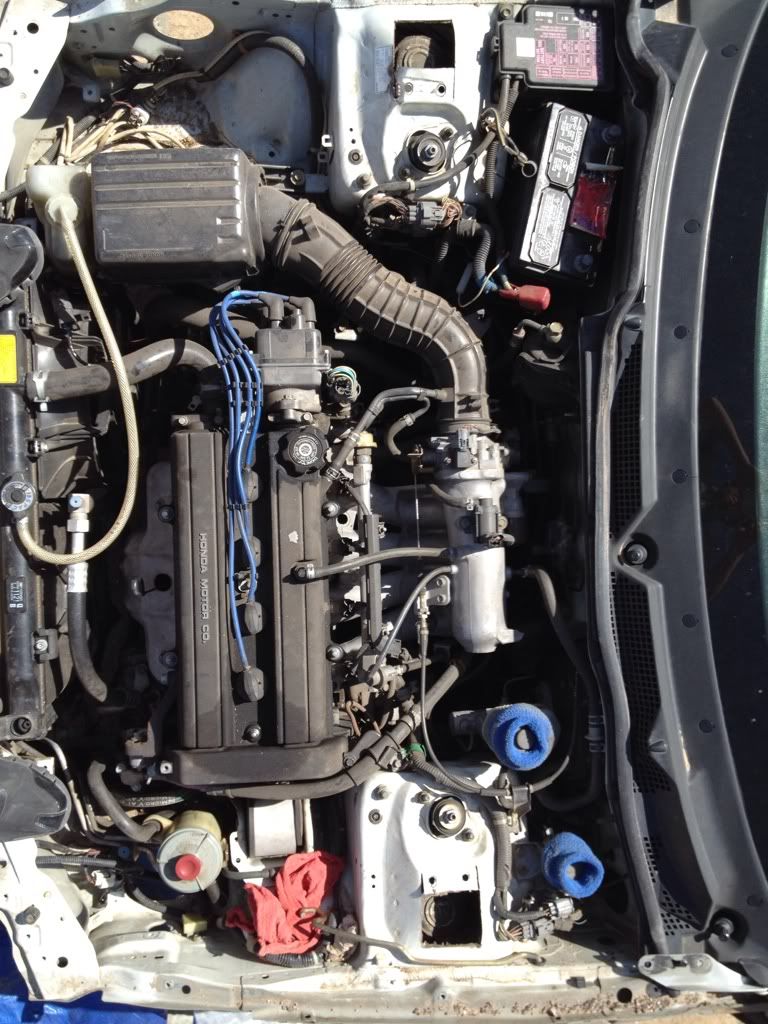 Before engine removal.
Old power house!!! 2hours after starting, I love how easy hondas are
New shit!
Avid black mounts
What you see here is my cabinet full of goodies, Avid mounts, type-S oil pump, type s oil pan, type s oil pump chain, pump tensioner and baffle, Karcepts A/C PS delete kit, and karcepts shifter box adapter.
And this is the new D series!
Sent to me from Ryan at Autofair honda(k20a.org vender) K24a1(CRV).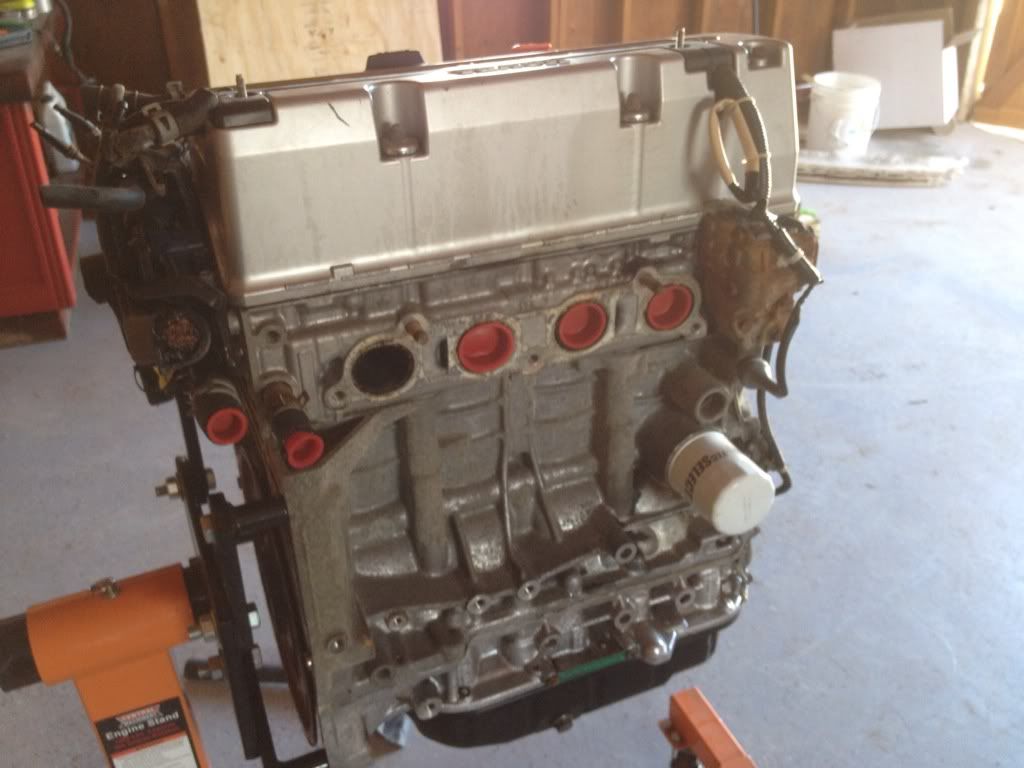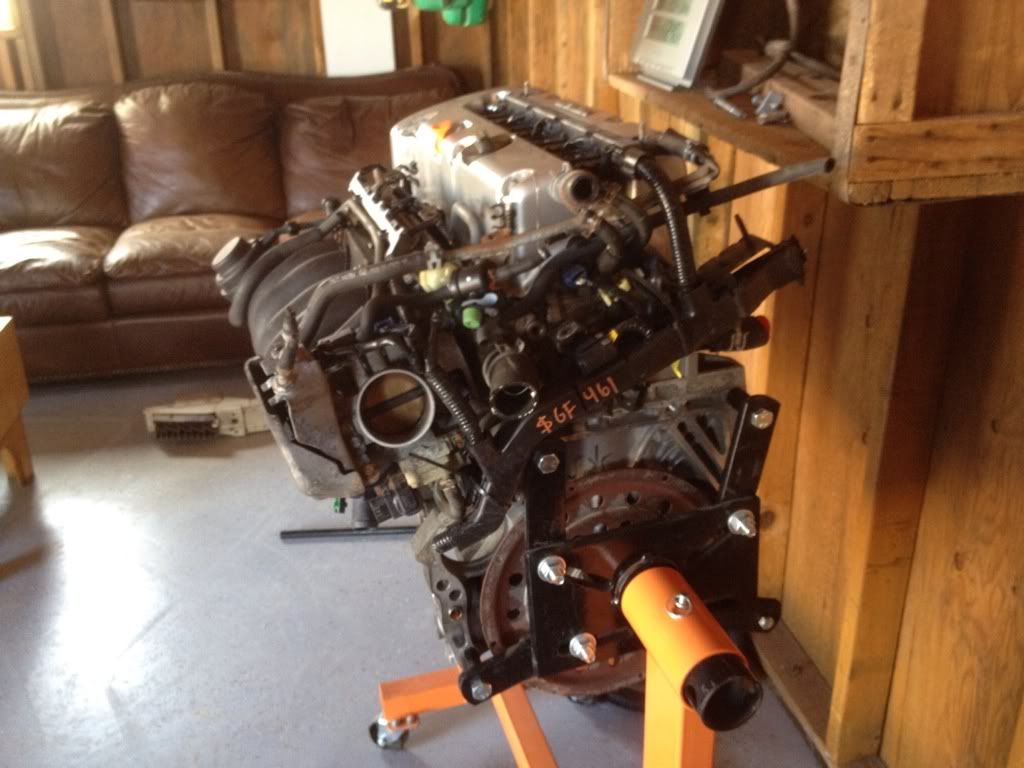 Disassembling, seems to be very clean inside, approx 40k miles.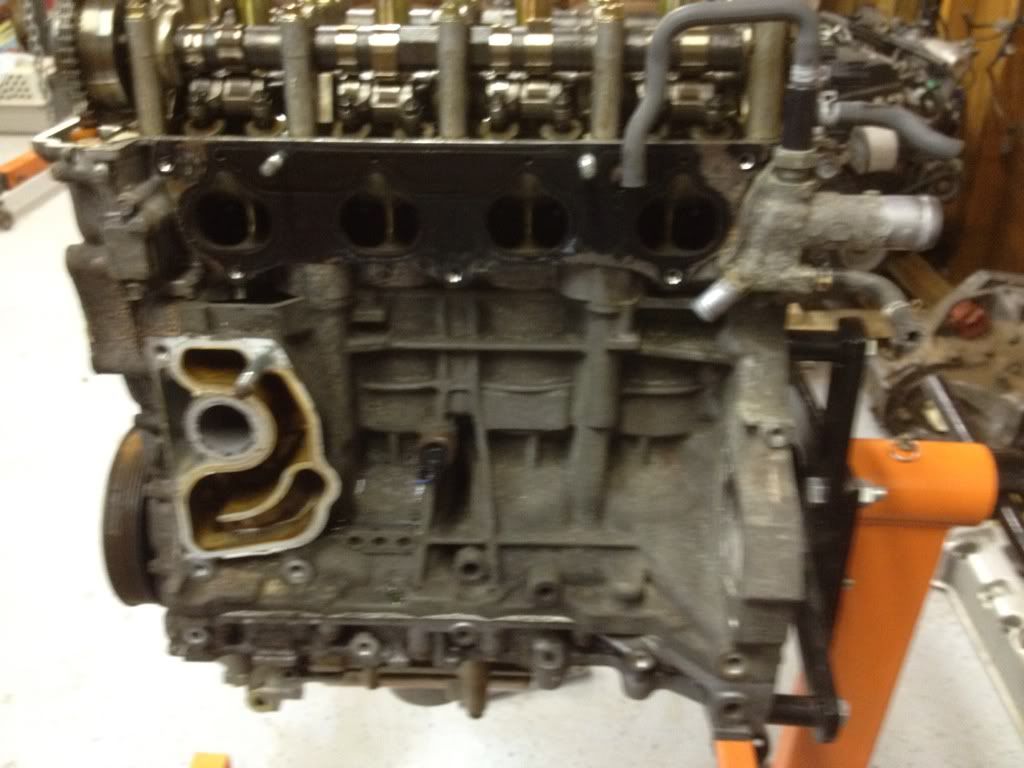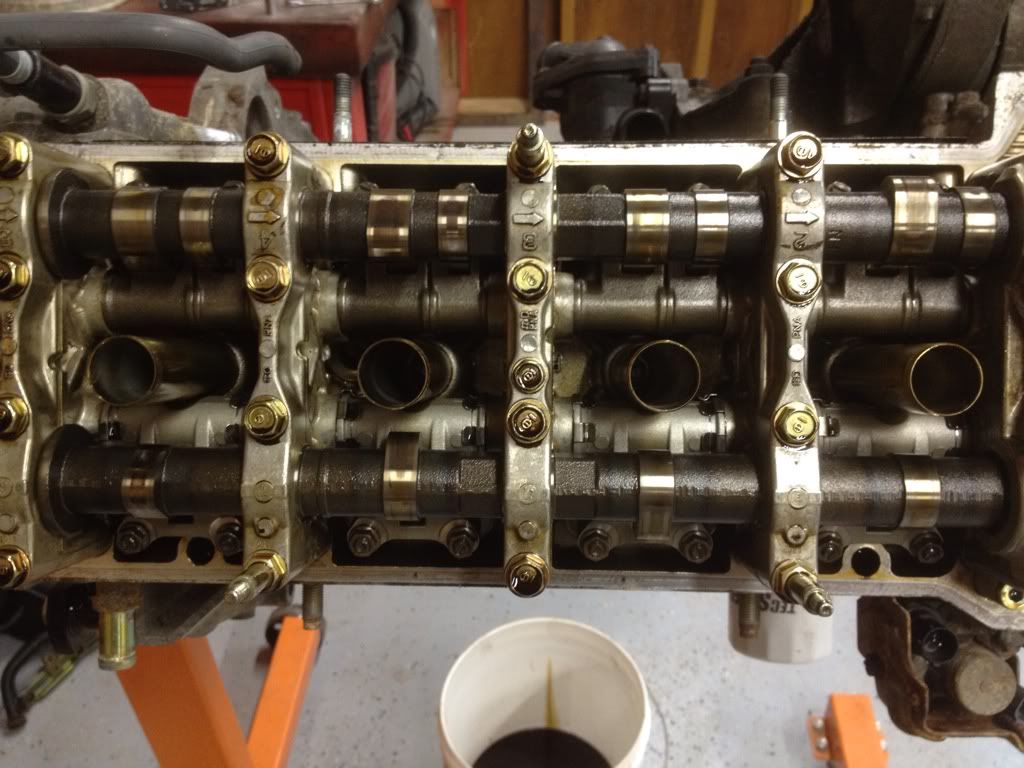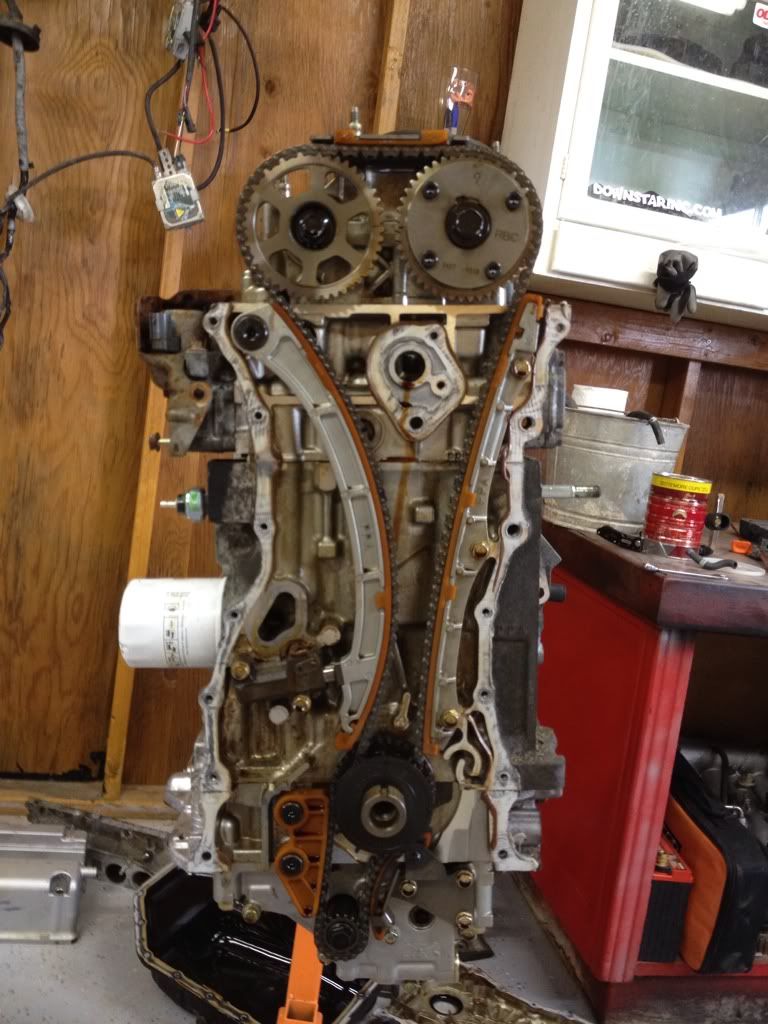 Installing the Type-S oil pump, chain, tensioner, baffle, and oil pan.
Removal of CRV unit with balancing shafts. (no bueno for high rpms)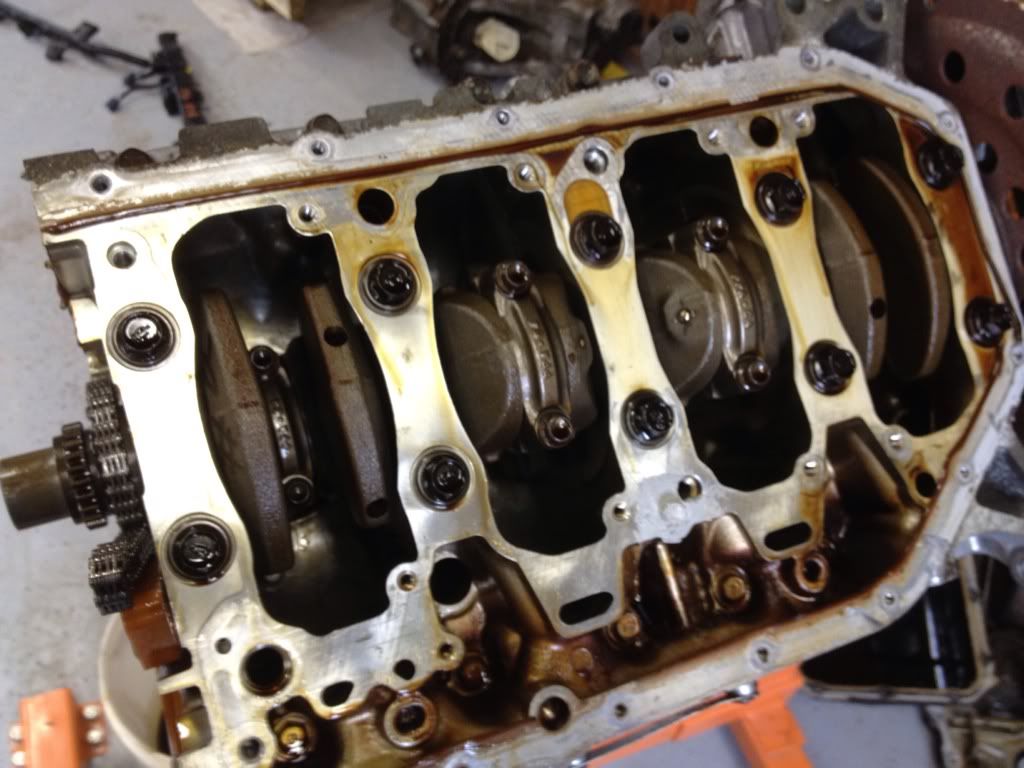 Plugged oil orfice that use to feed the k24 oil pump, if this isn't done you will have no oil pressure and youll break shit. So I coated a bolt in honda-bond and forced it in there, it isn't coming out, and it isnt leaking!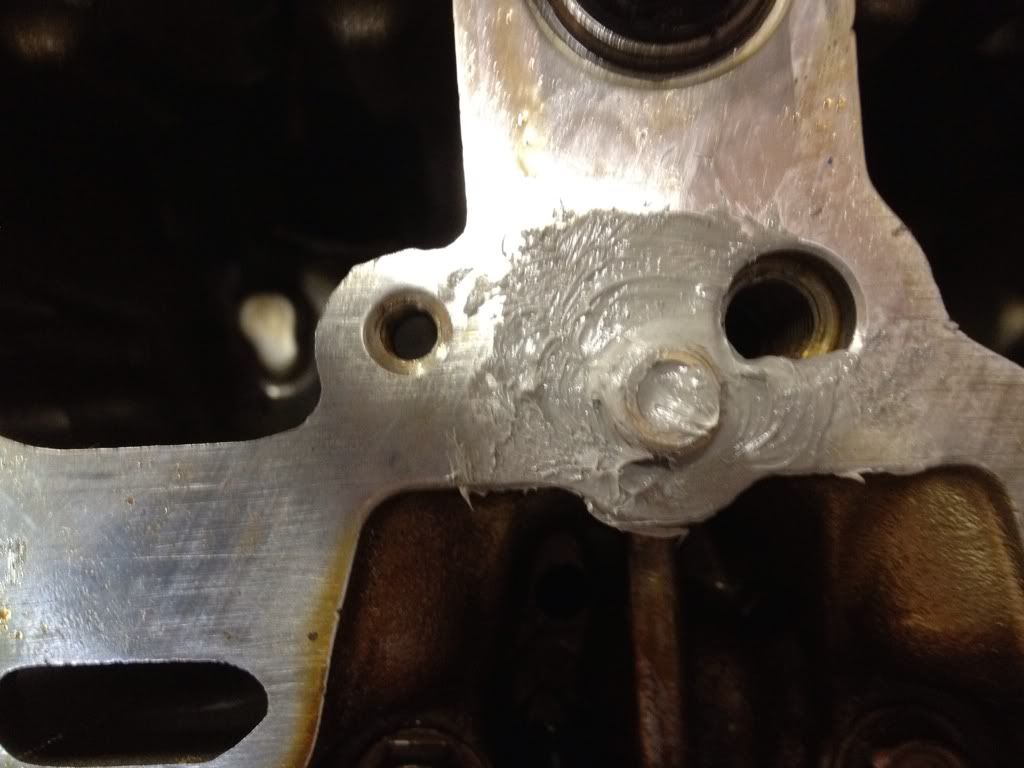 Difference in oil pump drive chains, type s is longer as you can see, it has a larger sprocket on the pump which cause it to spin at a faster ratio than the CRV pump.
Installed
I didn't get a photo of oil pan on cause I forgot. I started reassembling the timing chain and stuff and realized I need to wait since I'll be installing my type s head soon so I'll just have to do it all over again. I'll take more photos of some of my stuff tomorrow.
Swap parts purchased:
K24A1
05 K20Z1 Head
OEM RSX-S engine harness(will be completely un-loomed and re ran and entirely shrink wrapped my own custom way.)
Sparkks racing k swap conversion harness
Avid black anodized mounts
Karcepts AC PS delete kit
Karcepts Black fuel rail
Karcepts TB rotor
Karcepts throttle cable bracket
GSR throttle cable
Hybrid-Racing transmission shifter cables
ARP head studs
RBC intake manifold
S2k Clutch master cylinder(no needed for swap but much cleaner)
Downstar inc. clutch line
revospec 6 speed short shifter.
OEM headgasket
I may have forgot some stuff but I'll always update
Parts I still need, if you know of any of these parts please let me know. Thank you
Transmission 5 or 6 speed (locally since shipping would be outrageous, unless you're willing to ship then get at me)
Clutch kit
Flywheel
Header
02-04 K-pro
All parts needed for the JDM ITR front end (hood, fenders, bumper, lip, grill, bumper support, radiator support, headlights. ALL OF IT
Intermediate shaft(half shaft)
Base RSX/EP3 axles
Karcepts CAI
Throttle body (atleast 70mm)
Full body coil-overs
Wheels and tires Hate me but I want either drag-dr29's, Rota circuit 10's, or Konig remembers. I'll only buy a 16" wheels and hopefully 7-8" width.
Plans, from above it's obvious I'm putting a k24/k20 frank in my integra with the JDM ITR front end. I will also be tucking and shaving the entire bay, repainting the bay and entire car Championship white. Feel free to comment or leave suggestions, if you are here just to hate, then go ahead and hate I like that to.
Update: 7-24-12
Well I decided I want more power, here is the new engine setup. Feel free to give advice, I accept constuctive critisism. And please feel free to make an estimate as to what kind of power Ill put down on the dyno.
Head:
PRB stock ports, I'll polish them up but dont want to remove any material.
Skunk 2 dual springs/retainers
New valve seals
Should I replace guides?(any power or reliability to be had in the guides?)
Kelford 179-B bump sticks
Block:
Fresh hone on stock bore
06 TSX rods
RS Machine 12:1 CR pistons w/ NPR rings and new wrist pins w/clips
ACL race rod bearings
Type-S oil pump
Intake:
RBC (70mm port) Trying to sale so I can get an RRC from Ryan at AFH! Buy it someone!
70MM S90 billet TB
k-tuned Ram intake
Hondata IMG
Exhaust:
K-tuned ram header
3" header back with 3" vibrant resonator and turn down at the end.
Electronics: KPRO