12/22 PUBLIC REGISTRATION IS NOW CLOSED! HOWEVER, PLEASE E-MAIL

[email protected]

REGARDING PRIVATE REGISTRATION!



Weksos Industries is proud to present a brand new gathering! "WEKFEST" will be held on Sunday, FEB 08, 2009 in the Japantown underground garage in downtown San Francisco!
Ernesto JR, the previous gathering coordinator, has teamed up with us to host this event! Some of you might remember the gatherings of the past and already know the turnout will be impressive. =) Registration for show participants and vendors will be announced very very soon!
We are expecting a full house for this event, approximately 300+ cars along with vendors & manufacturers!
We really hope to see some of you socal guys come up for this event!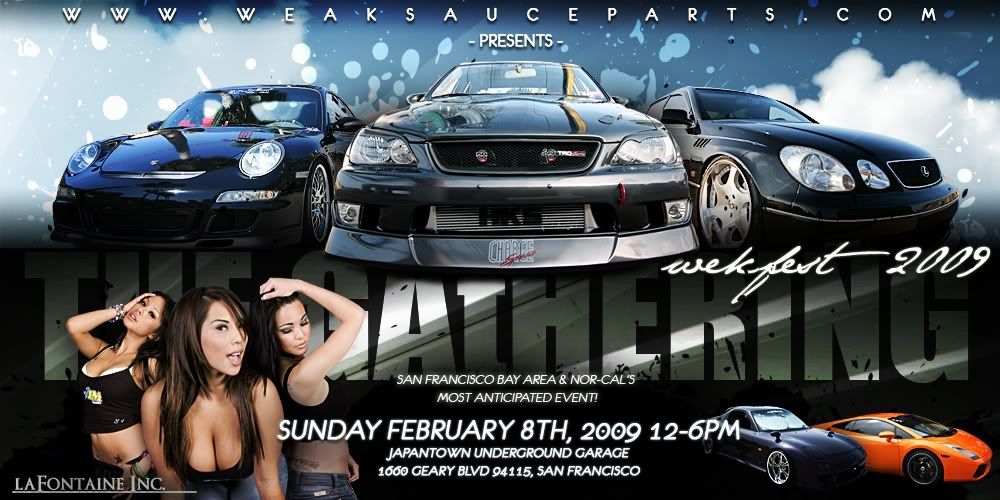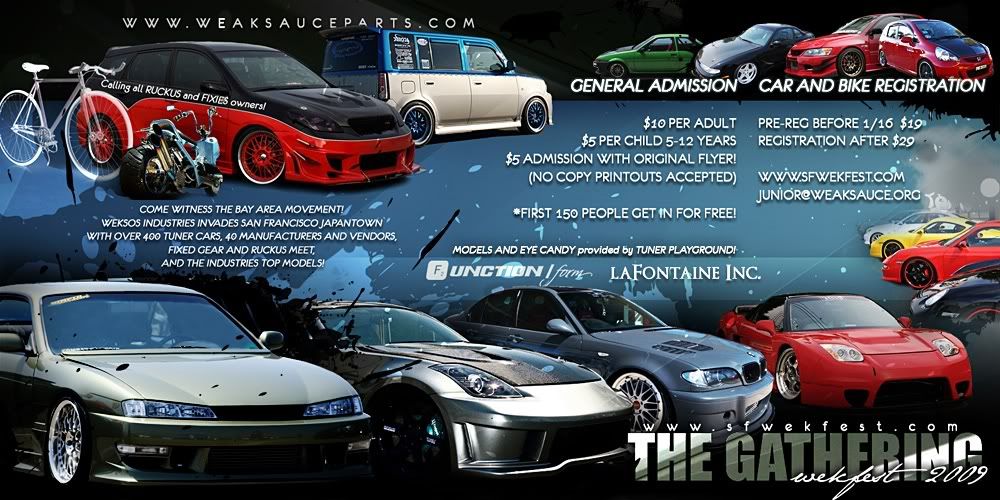 ALL MAKES, INCLUDING EURO & DOMESTIC VEHICLES ARE WELCOME! WE ARE ALSO INVITING GUESTS WITH RUCKUS & FIXIES!!!
Please check back often for updates on this event!
Here are some pics from the previous events: