98 Civic EX K20 Swap Thread - Project Track-Fun
Well the time has finally come. I've spent the last year collecting parts to do this swap and its finally underway. Its a 98 civic EX with about 156k on the odometer. I've been using the car for track events, but it simply wasn't fast enough, had poor gearing, no lsd, etc., etc. So I decided on a k-swap.
I wanted the k for the following reasons :
6 speed tranny
roller rocker valvetrain
timing chain
86x86mm bore
iVTEC/VTC
Good power in stock trim
I sourced the engine in pieces. This was a huge mistake as there are a lot of dishonest sellers out there. I purchased 3 blocks before getting a good one. I had the shortblock rebuilt by Jeff @
www.importbuilders.com
. I stuck with the rules for Honda Challenge as I would love to run this car in HC if my budget ever allows.
I rebuilt the tranny myself adding in a quaife, and replacing all of the bearings and a slightly worn shift fork. Unfortunately gearspeed does not offer carbon coated synchros, but the synchros looked great, so hopefully no issues there.
I ended up rebuilding the head as I found out it had 2 damaged valves. I found this lovely gem just as I was about to put the head on the block.
I'm redoing the suspension at the same time. Replacing bushings and control arms.
I used the hasport ekk2 mount kit. This required me to swap to a 92-95 civic or 94-01 integra front subframe/crossmember, steering rack, and front lower control arms. I opted for the integra p/s rack as it has the best steering ratio lock-to-lock available. I've been really disappointed in the quality of the hasport kit. If I had it to do all over again, I would probably go with Hybrid Racing.
Let the pics begin :
Went with the mugen baffled oil pan since this will be a roadcourse setup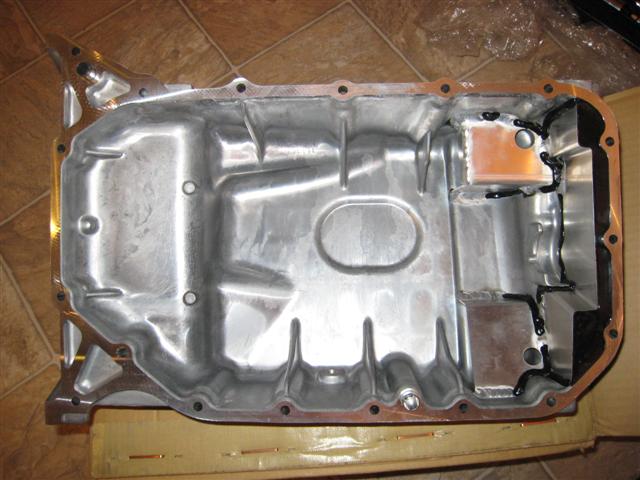 ITR Cams with Eibach Valvesprings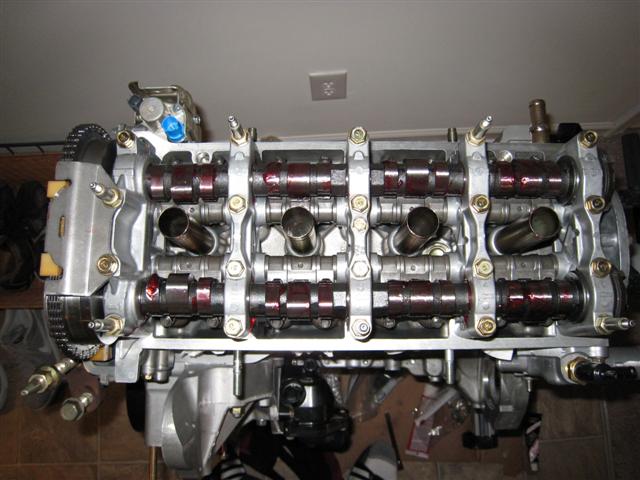 Up on the engine lift to install the Comptech 9.5lb flywheel
Exedy Organic Racing clutch disc in place. Pressure plate going on next.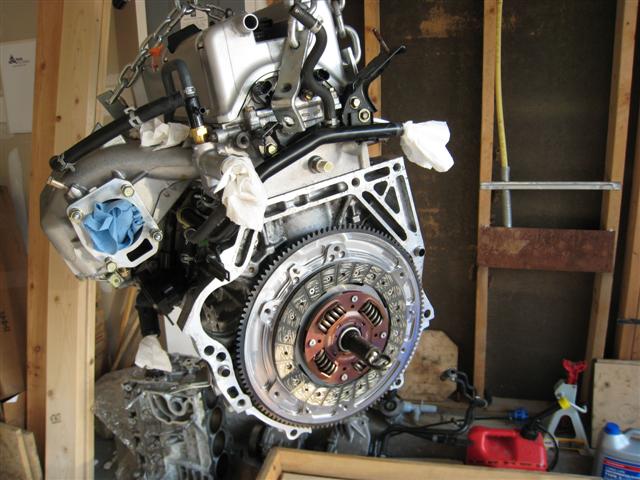 Tranny installed and engine set out of the way for now.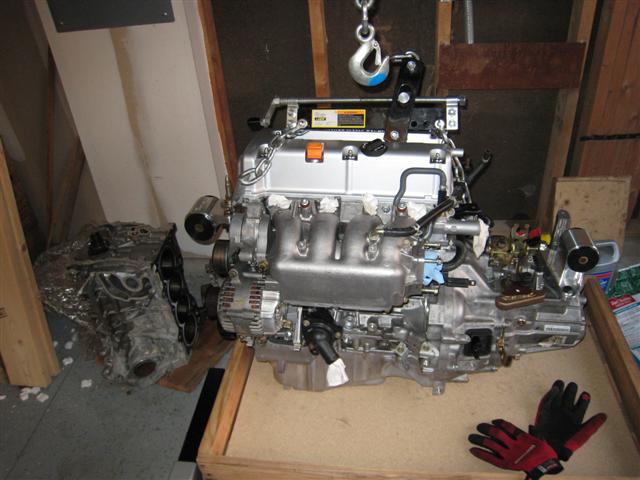 Injectors back cleaned and balanced from RC Engineering. According to the report, some injectors were only spraying 296cc. After cleaning/balancing, they were spraying 310cc, 310cc, 309cc, 311cc. Doesn't get much better than that.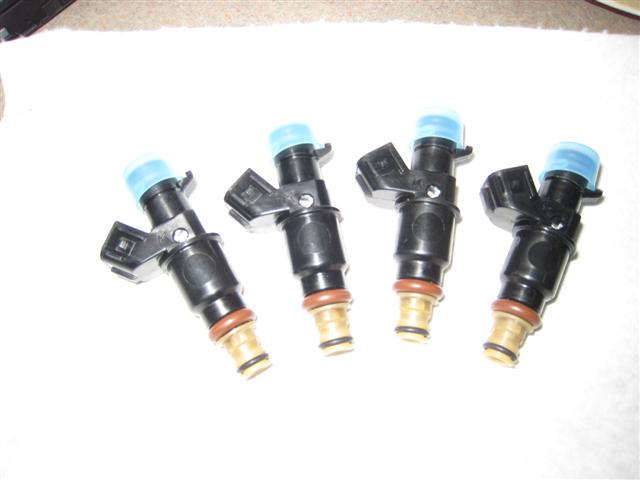 One last shot of the old d16y8.... Its been good to me. I almost felt bad.. But I got over it.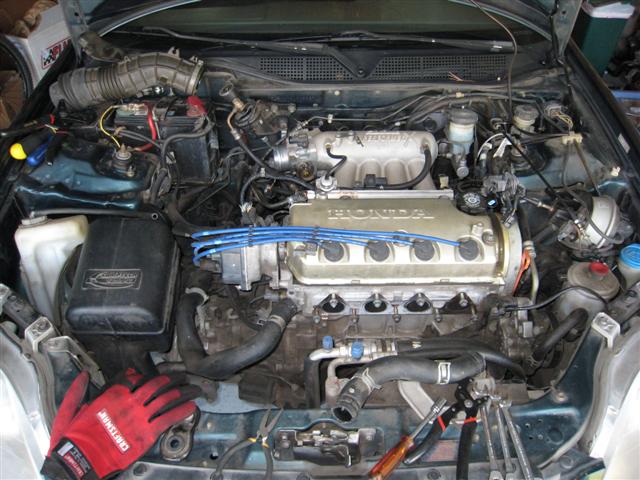 Engine harness is now in place. I figured this would be easier with the engine out of the bay. I decided to just get brand new harnesses instead of sourcing used ones... Too many people were selling harness with missing/damaged connectors...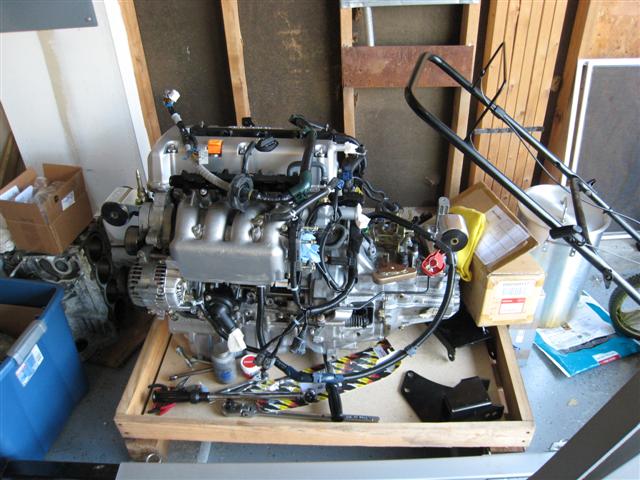 The engine lift is connected and time to pull the motor.. I had already pulled out the radiator and we wrapped the engine in electrical tape just in case one of the chains broke loose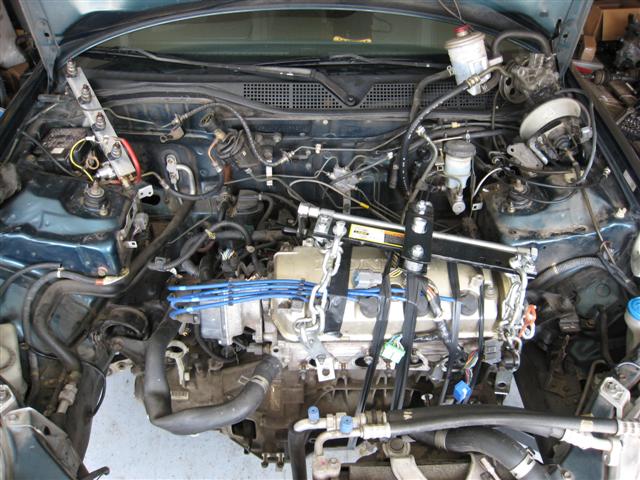 And its out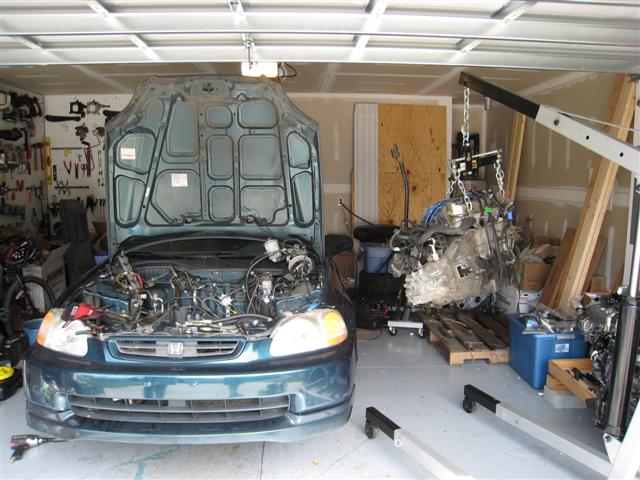 Its really empty... They are doing construction in my neighborhood, so my engine bay is ridiculously dirty...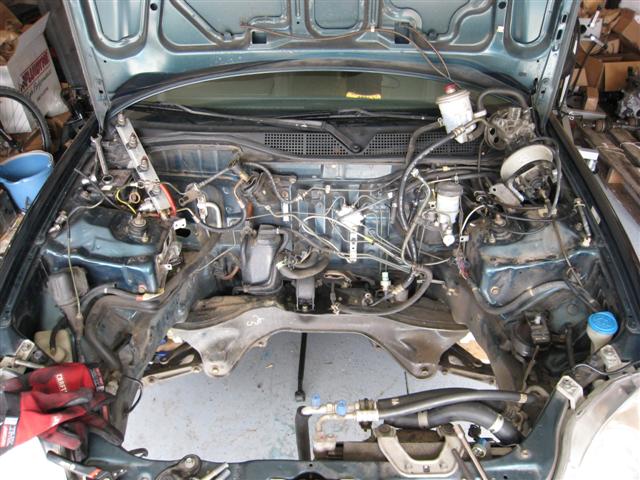 So we pushed it out into the driveway and powerwashed it. The battery and all had been removed, so I just put duct tape over the opening for the wiring harness and any exposed connectors.