Discussion Starter
·
#1
·
Name: John
Location: South Carolina
Contact: 803-524-3956... Please only call if you are interested. Or PM.
Price: $4900 w/ Dr20 wheels.......$4600 w/ 00' Si wheels BFG tires.
Mileage: around 80k on motor...130k on body...No Grind...Has A/C...1yr old paint job Kandy Apple Red.
Engine:
B18c1
Intake
Headers
Cat back
A/C
Exterior:
Kandy Apple Red paint job
Spoon spoiler
Spoon mirror
Type R front lip
Ek side shirt
JDM Vent Visor
JDM amber corner
12k HID
Interior:
Integra Mint Seats
Alpine CD player
Very clean Interior
Shoes:
Drag DR20/ Gold 16'' (If you buy it for $4600 then it will come with 00'' Si wheels)
Suspension:
Skunk2 spring
Well I'm selling my Hatch it runs good and strong, Ice cold A/C, Paint job look very good, reason I'm selling b/c I have to many cars and need to finish my other project.
If you buy the car for $5000...it will also come with RC 310cc, jdm fog lights,JG Edelbrock 68mm tb, jdm side marker,ARP head stud, block guard, AEM cam gears.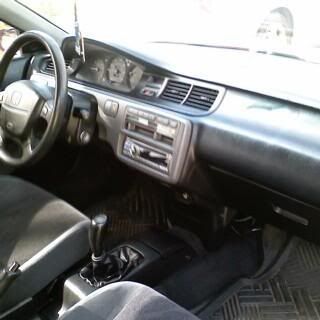 This is my friend 95 Civic Si HB with 00' civic front end conversion:
$3100 obo.
Engine:
LS motor
Intake, headers, exhaust
Runs very good....
Fat fives
GSR suspension, power windows, sun roof...also it will come with VAFC in case someone want to do LS-V.
Spoon spoiler. will post better picture of this car tomorrow.