Discussion Starter
·
#1
·
Original build thread
here
The new setup will be based around a k20 long block with a 6465 bb turbo.
I'm just in the beginning stages of seeing how everything fits but i thought i'd throw up a few pics to get this thing started.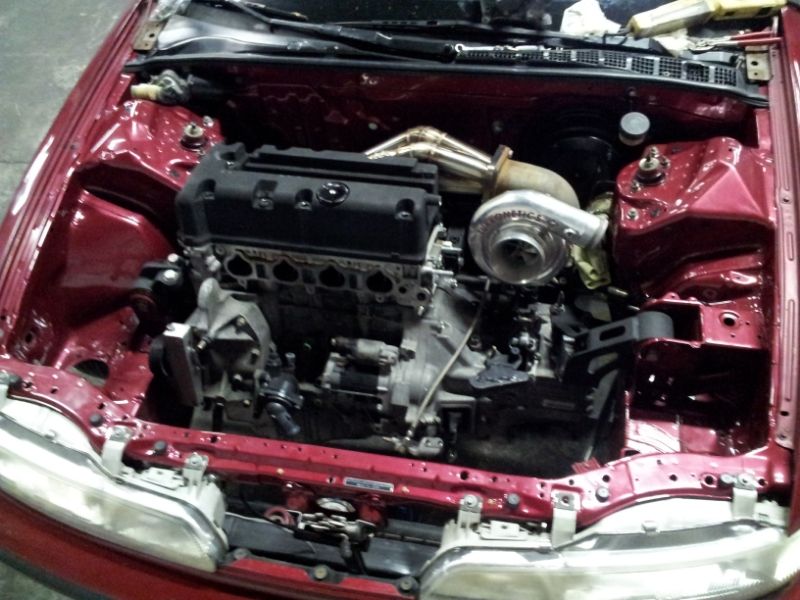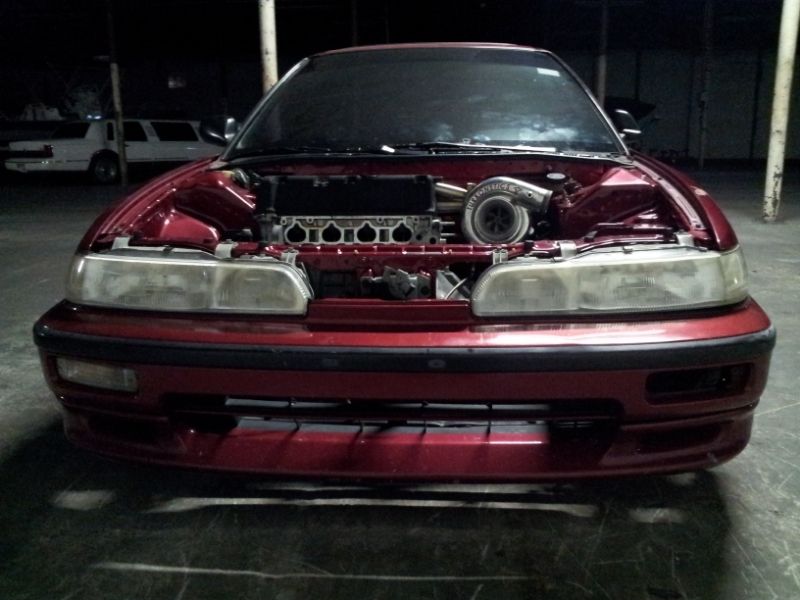 (this is with the old k24 long block still in the car)
I haven't seen a turbo k series DA yet and i wasn't sure how the turbo manifold would fit so i went ahead and ordered a JDL Auto design turbo manifold without a wastegate port so i could put it wherever i thought it fit best.
First things i've found are that the turbo hits the brake master cylinder so i'll have to go with a brake booster delete and re-do the brake lines. Since i'm using a k20z3 head, the water outlet hits the turbo as well. The plan is to do a tucked style radiator, so i'll be using one of the billet K Tuned water necks with radiator cap on the head and it should clear.