Discussion Starter
·
#1
·
NEW PRICE- 11,500 by christmas with wheels and seats.
I have a 2000 honda EX coupe for sale, it is my pride and joy but need the money for a house and might need to let her go and build something again down the road. I have had the car for about 2yrs it was bone stock with 100xxx miles on it. I striped the car down bought new password jdm fenders with sidemarkers, OEM hood, front bumper, rear bumper and new door skin for the driver side no accident just lots of little dings and I wanted as little filler as possible for when the car was painted, the windows were removed for a better job, all door jambs and trunk along with engine bay were all painted, the car was bare. The color is similar to the S2000 silver but a little closer to the 350z silver I wanted to change it enough so you could tell it was painted. It was painted by Ideal frame and auto body who did a awesome job with the paint. I spent a little over 1,000 dollars from majestic Honda on all new hardware for the motor , engine bay and some suspension, also new seals everywhere on motor so it leaks no oil since I striped motor down and painted the aluminum color again and looks great always get compliments on how clean the motor and trans is. The swap is a full B16b swap, motor trans ecu that runs great and has about 63k on it, the body has 103xxx on it, only about 3k in 2 years…wow. I don't feel I cut any corners on this, the only other thing I was going to do is five lug conversion and maybe build the head but it runs great so don't want to mess with that. I will take serious offers but I am looking for $12,500 I have way more than that into it and hate to see it go but a home is more important, especially since this is just a toy, also car has seen NO rain since painted and ALWAYS garage kept. My name is tom 8562799765 or
[email protected]
make offers, will keep seats and wheels for lower price....have stock gsr cloth seats and SI style wheels
WITHOUT SEATS AND WHEELS CAR IS priced $11,500 figured id throw it out there....please bump if you look, thanks!
HAVE STOCK GSR CLOTH GREY SEATS AND SOME POLISHED SI WHEELS THAT WILL GO WITH INSTEAD FOR THAT PRICE.
Exterior:
-Real jdm CTR headlight with city lights
-Type r front lip, and grill
- New OEM hood, F+R bumpers, door skin and password jdm fenders w/sidemarkers
- Fresh professional paint job
- JDM style foglights
- HID headlights
- All emblems shaved along with holes from factory rear spoiler holes filled
Wheels + Suspension:
-Omni power adjustable coilovers, with KYB struts.
- WEDS SPORT SA-90 15inch wheel with 205/50/15 Hankook Ventus HRII H405.
- Ksport front and rear camber kits
- Blox LCA's
- Russell Stainless front brake lines
-Skunk 2 F+R strut bars
Interior:
-Memory fab slim line seat rails
-MINT JDM Recaro DC2 seats in red
-Type r style shift knob
-CTR shift boot
-CTR cluster with 99xxx km on it
-SI climate control
-Alpine headunit
-VAFC custom mounted in dash
-MSD SCI box mounted inside car w/ 2 step rev limiter
-New OEM Honda civic floor mats
-Momo tuner wheel with NRG hub and quick release
- stewart warner digital tach
- Viper 2 way alarm
Engine + Bay:
-Wire tuck of accessory harness and partial of engine harness
- Odyssey PC680 battery
- Tein hood dampers
- Password jdm hardware
- All new brake lines for clean look and engine bay hardware, water pump
- Full B16b CTR swap w/ about 63k
-Comptech header
- Password JDM carbon fiber intake
-Type r oil cap
- STR fuel rail
- Golden eagle cam gears
-Mishimoto aluminum radiator w/hoses
-Hasport billet engine mounts
- new gates racing timing belt
-carbon fiber spark plug cover
-ACT Street/strip clutch and pressure plate
- Newer street level axles
- B+M fuel pressure gauge
- AEM fuel filter
- Walboro 255 fuel pump
- Apexi WS2 cat back exhaust
-denso iridium plugs
- Msd wires
I'm sure I missed a lot but that's off the top of my head, only about 3k in last year and a half but changed oil every 3 month with royal purple full synthetic and changed transmission fluid 3 times since had it with oem Honda fluid. Like I said 14,000 OBO possible trades plus cash but cash preferred.
Right to the body shop to be striped down once i got it....
NOW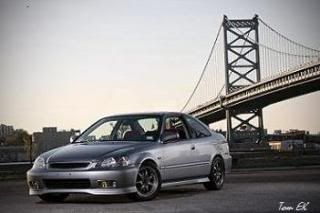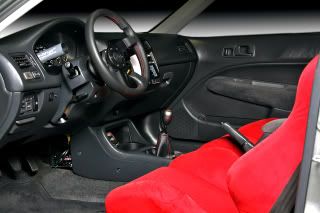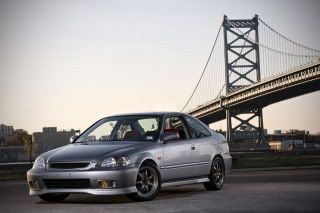 the wheels that could go on for lower price currently on my crx