Discussion Starter
•
#1
•
Yes, that's right, I got a deal on a k-motor that I couldn't pass up so here it goes. I have an 88 Honda Civic Wagon rt4wd that I'm going to do a k24 w/ crv/element 4wd trans. It's obviously never been done before and I'm sure it won't be easy or cheap but that's what makes it fun right? (we'll see...) And yes, it will be boosted...
Here's the car: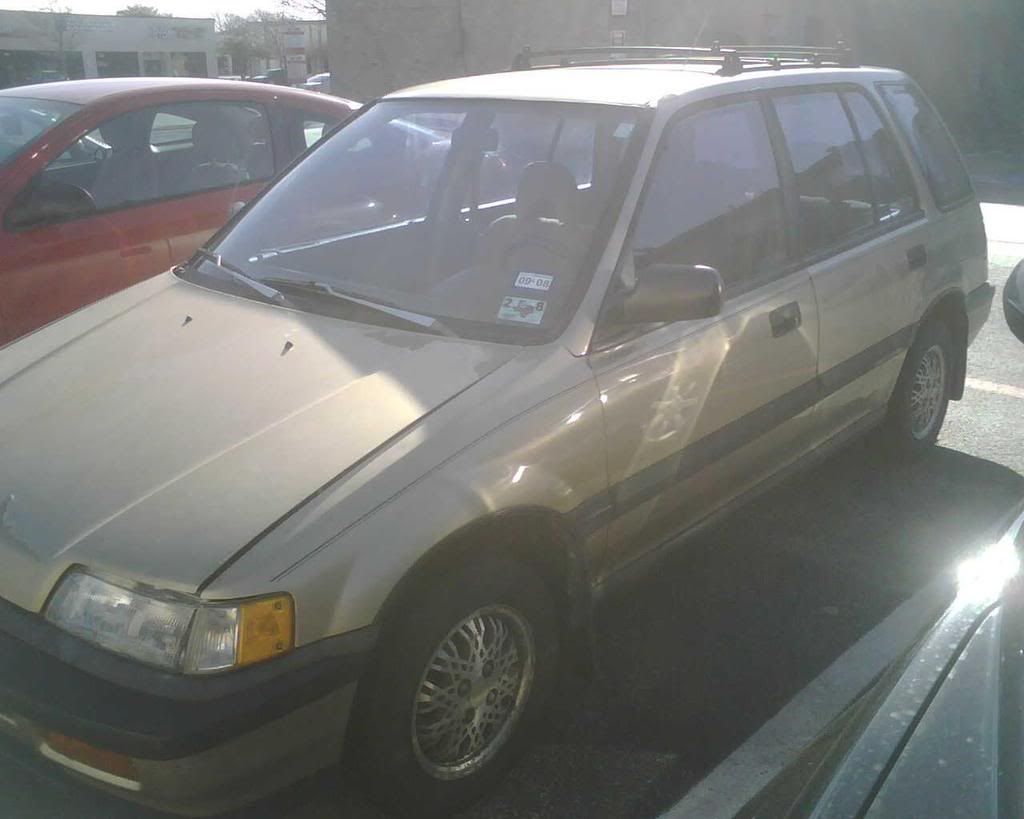 The motor:
K24a4 bottom end
-forged rods (undecided brand)
-CP Pistons
-ACL bearings, etc...
K20a2 head
-Brian Crower valvetrain
Trans:
CRV or Element 4wd
-CC clutch
-6th gear mod
I've got full suspension lined out with Koni/GC coilovers, neuspeed strut bars, bushing kit, the whole 9 yards... I'm going to custom mount rear disc brakes as well. The car will be purpose built for road racing and with boost I plan to make around 400whp give or take. I'll keep this post updated as progress provides, I'll probably be using innovative mounts (I'm sure I'll have to custom make the trans side) and local shop will assist with driveshaft and axles etc...
I look forward to hopefully getting some help from Hybrid Racing and their great products as well as all of you to assist in the swap (I've been a bseries guy). I'll be picking up the short block this weekend and the head quickly following. I'm a pic freak so I'll keep this thread updated regularly as progress provides.