Discussion Starter
•
#1
•
I may be on the late bus with this information (forgive me if i am!) but it seems (to me) that there's some mystery surrounding the '06 TSX camshafts (at least from what I've gathered). We know the exhaust cam is the one to get, but whatabout the intake cam??
Well, I scored a brand new set of '06 TSX cams recently (thanks to d5civic!) and have access to a brand new set of DC5-R cams. So i took it upon myself to shoot comparison pics of both cam sets. I did this same thing for B-series engines a few years ago.
First thing I looked for was any markings, numbers, anything at all, that would make either cam set stand apart from each other. What urks me is that I'm not sure what 02-04 & 05-06 Type-S markings may share or have on their own in contrast to these 2 cam sets. Although I believe the 05-06 Type-S use DC5-R cams now if I'm not mistaken.
So here's what I found.
I'll let the pictures do the talking.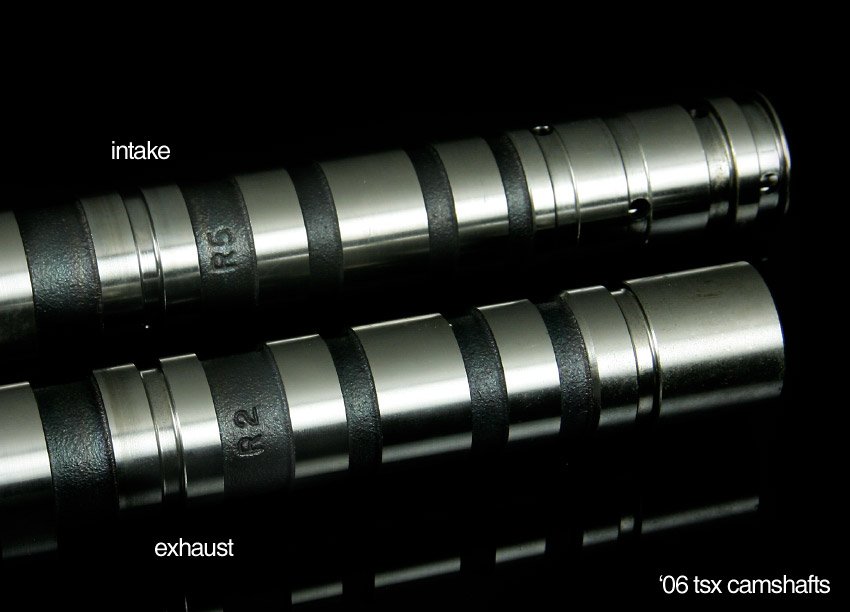 I'm not sure if the "Rx" numbers are a definite way of telling K-series OEM cams apart. I need to get my hands on Type-S cams and 04-05 TSX cams to be reassured.
Now right off the bat, when eye balled the lobes, there was signifigant differences with the primary & secondary lobes on both intake and exhaust bump sticks... (I might have my primaries & secondaries mixed up, but you get the idea).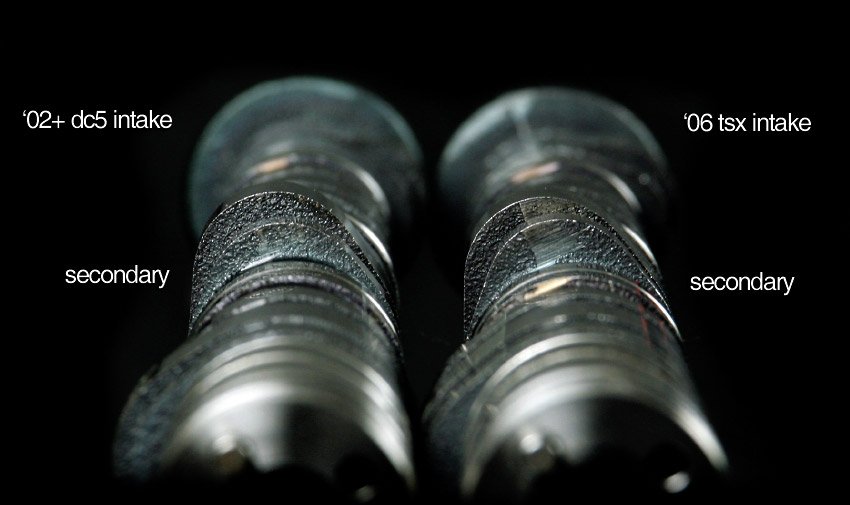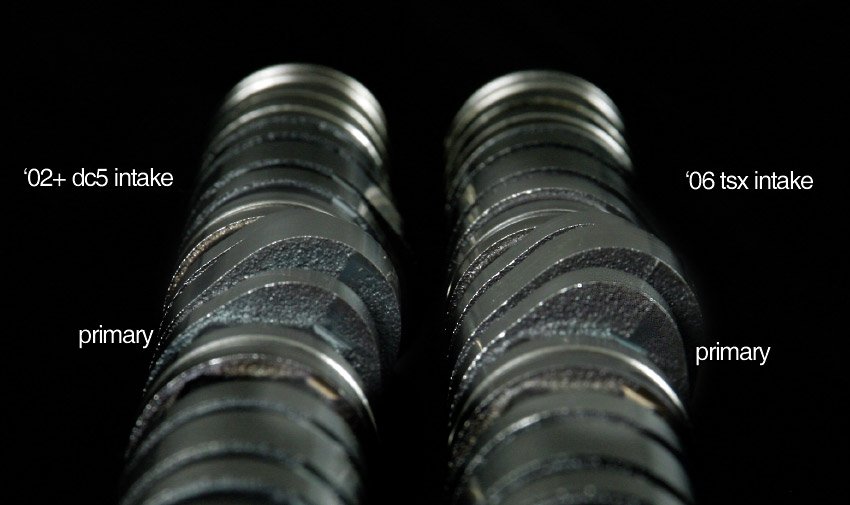 So that's it for now!
I plan to use both TSX cams in my K20R w/RBC manifold and do a baseline dyno run as well as a tuned run.
Anyone care to let me borrow a set of 02-04 type-S & 04-05 TSX cams for knowledge sakes?
:up: