Discussion Starter
·
#1
·
If someone is interested in my engine and charger setup, I will include a bad ass Church's tune($350 value) 30+ mpg on freeway while still making 312hp/232tq
I'm making the change and will be selling my car or trading it in for the new Evo X...I will be parting out my whole car and returning it to bone stock. I still have all of my stock parts and so I pretty much just want to sell it...If you're interested in my whole complete engine/tranny/JRSC setup as a whole, pm me for a complete setup. I've already sourced a low mileage 06 Type S engine so everything is up for grabs. I've only put about 5k on the engine since I swapped it. The engine is healthy as it reads 220 psi in all 4 cylinders and ZERO percent leak down tested.
In less than one year from buying the bone stock car to how my car is now...Everything was installed in a 05 RSX Type S..Let's see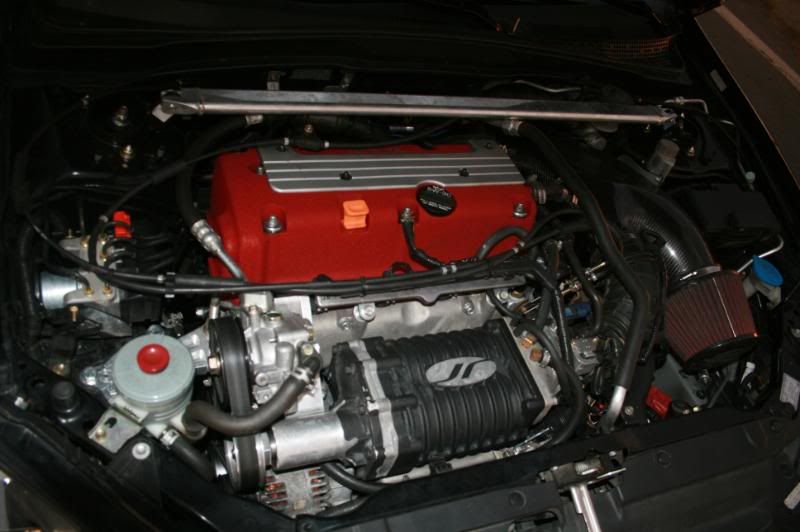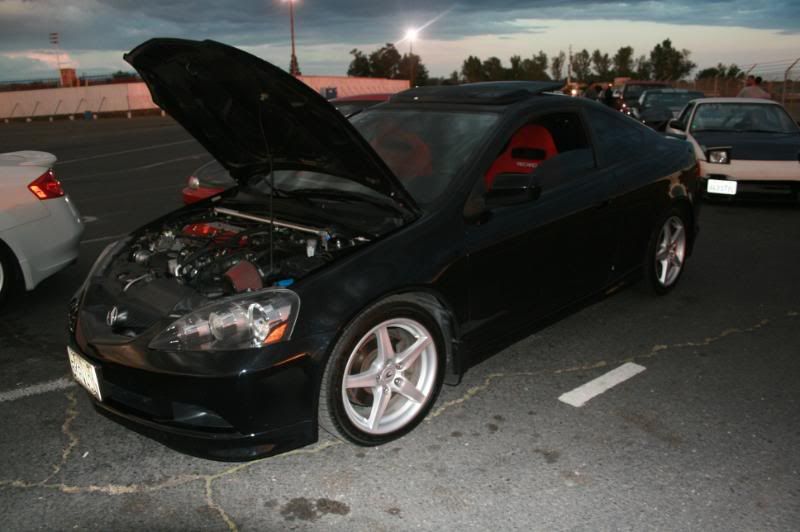 06 K24a2 Longblock 29k $2450
07 Si tranny 8k miles(drilled and tapped for RSX shift mechanism and cable stay brackets...can still be used in regular Si) $1100
K24 SSR 421 Stainless Steel header with SSR test pipe $1000
Password JDM CF Intake $200
Apexi WS II exhaust $275
Innovative Billet Motor Mounts(street 60A) DC5 including the front (75A)no vibrations.$300
Used but still good OEM clutch kit with flywheel and all bolts $150(purchased new)
Authentic Spoon F and R strut bars $250
05-06 A-spec Suspension (bought new and will be shipped in OEM box 5k)$400
JDM ITR Red Recaro F and R seats $1450
Complete JRSC kit with Hasport IM adapter, Hondata IM gasket, Jmercado bracket, all necessary bolts and everything you need to install, plus upgraded new charger and bottom support plate gaskets, Nippon Denso #8 spark plugs, new belts, bought new Jackson Racing bypass valve, K24 Crank Pulley, RC 750 injectors, 3.0 and 3.2 pulley although the 3.2 is on the charger, JDM type R silver spark plug cover with Carb E.O. sticker on it, Billet Supercharger Oil cap, JR Power Steering pulley, All you need to install...$2500 (I do have to mention that the supercharger manifold has a light crack on the bottom of the manifold and was aluminum welded over it..It does not leak or affect the performance in any way as I have been running it like this for a while and it was also how I got it, except that the guy who sold it to me did not tell me about it until I got it.) $2500
Type R valve cover $125
05-06 Kpro w/ conversion harness, SOLD
02-04 Type S Primary o2 sensor-SOLD
VIS Carbon Fiber hood OEM style..$300
Progress rear sway bar with bushings and brackets $80
All parts are without shipping and/or paypal fees...located in Sacramento, CA...Pm is the key...