Honda Civic Si + Specs... (DR)
---
Honda Civic Si 92.

Engine:

B20B block.
Type R head.
Type R intake.
Power Industry Trotel.
RC310 injectors.
Blox Camshaft.
Skunk2 camgear.
Supertech valvetrain.
Wiseco pistons.
ARP rods.
Hytech header.
Type R tranny (lsd).
ACT cluch kit.

Exterior:

Mugen front lip.
Spoon CF spoiler.
Spoon mirrors.
Black out headlight.
Amber corner.
Red/clear taillight.
Front and rear Tow Hooks.
Golden Eagle air Diffuser.
Custom 3'' exaust systems.
Jasma 3'' muffler.

Interior:

Sir cluster gauge.
Integra LS frot seats.
Type r rear seats.

Suspension and Wheels.

Type r 5 lugs suspension.
Custom front shocks.
H&R front lowering spring.
OEM rear shocks.
H&R 700bls rear coilovers.
SSR Type C wheels.
Bridgestone Potenza RE-01R tires.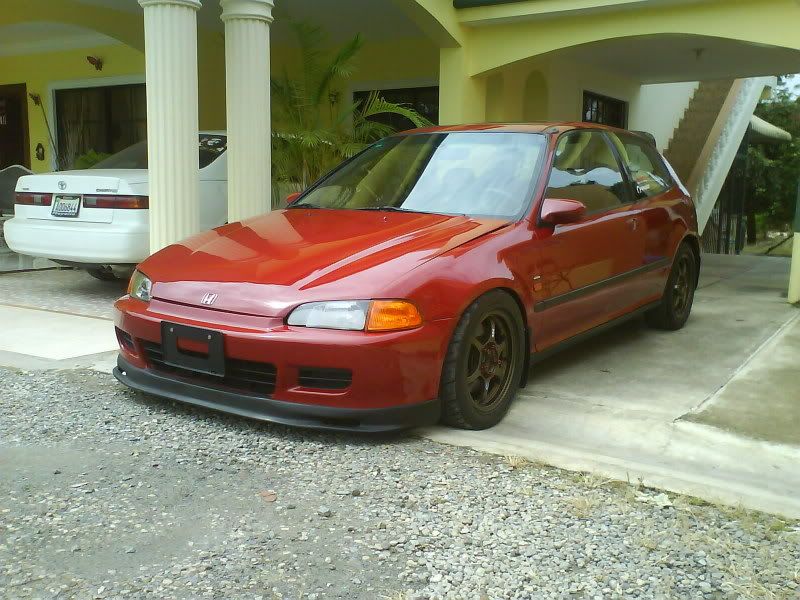 __________________
87 AH5 - B16A2
- SOLD
93 DA9 - SOLD
96 DC4 - SOLD
91 EF3 - SOLD
98 EK3 -
*"The only bad day you can have is when you don't wake up."*
*"Successful people are just ordinary people with extraordinary determination."*
*SPEED means: "Freedom of the soul."*
*Corruption is: "Authority plus monopoly minus transparency"*
For ALL your K knowledge needs
Vouches: Captain Destructo, KOOCHYOLOGIST, franklin-hid, guitar4ya, KiP_Swap, Blazed, Trinh, Turboman02
R.I.P. Mr. Adam West...